The HSS comprises a community guided by reason, informed by evidence and driven by compassion. Since our inception, we have launched several initiatives to help the needy:
Humanist Read for Books (July 22-30, 2017)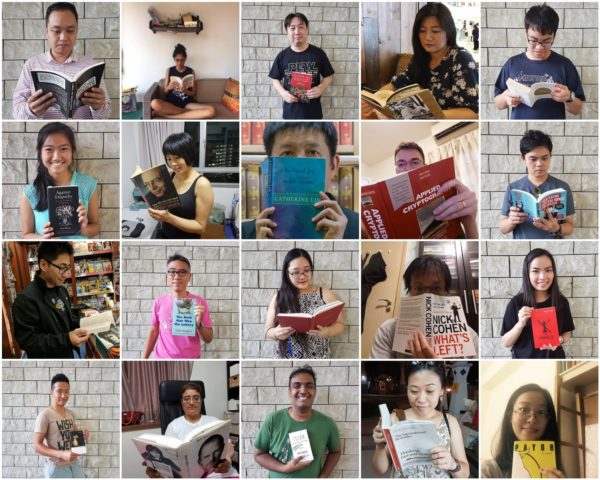 Read for Books is the Singapore National Reading Movement's book charity drive in which for every 10 people who read for 15 minutes, one book will be donated. From July 22-30, some 30 humanists read a book for 15 minutes.
Charity Book Sale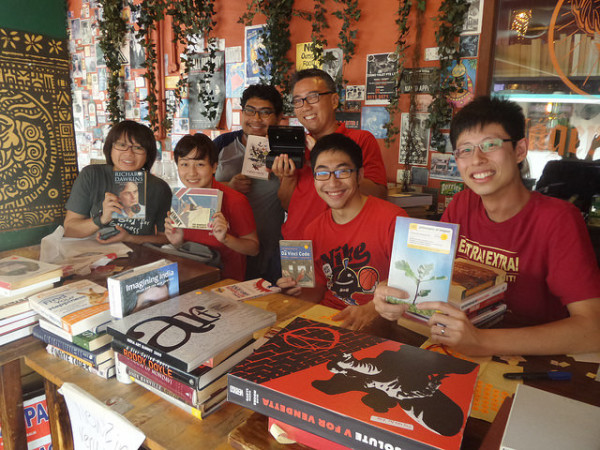 The HSS organised two charity book sales from 2014-2015.  The first book sale, organised in March 2014, raised about S$5,000 for Oogachaga, Doctors without Borders and the Society itself. The second book sale, held on November 2015, raised about S$2,600 for Doctors with Borders. Find out more about our sale here.
Beach cleaning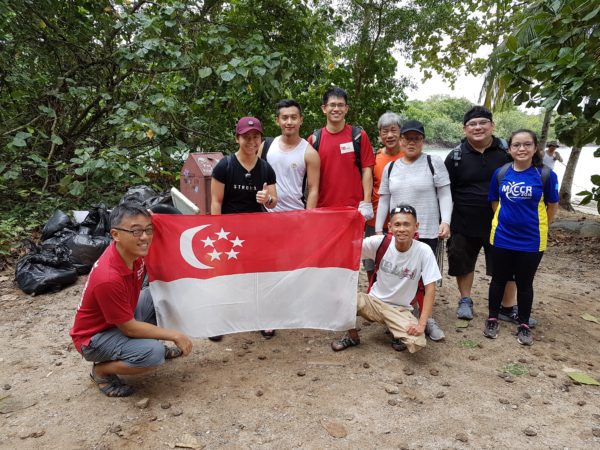 We organised our first beach cleaning exercise at Pulau Ubin on Dec 6, 2015. Read more about it here.
Our second beach cleaning exercise was on April 9, 2016, at a cleanup at Changi beach jointly organised by

National Youth Achievement Award (NYAA) Council and High Commission of Canada. Our volunteers took

a

photo with Canada's High Commissioner to Singapore

H

eather Grant

. More information can be found here.
Our third beach-up was held on Aug 12, 2017, on the National Day week (above). We trekked around the mouth of Sungei Ubin collecting enough trash to fill about 10 black bags.
Blood Donation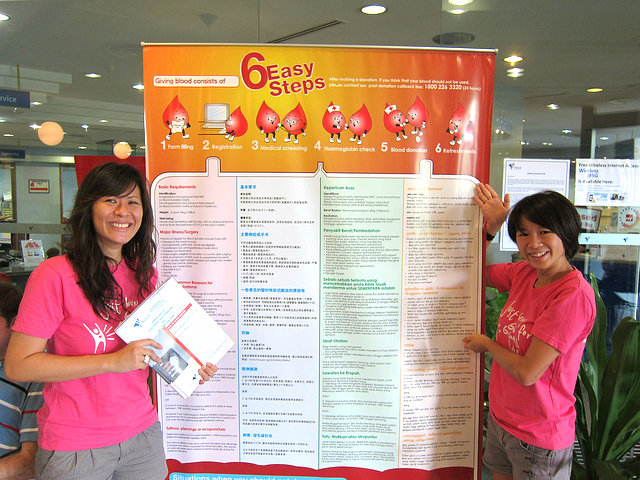 On July 21, 2012, several members from the Society have participated in a blood donation effort at the HSA building. Blood is needed not only to save lives in times of emergencies, it is also needed to sustain the lives of patients who requires regular blood transfusions at the hospitals.
Donation to Singapore Red Cross for Haiyan relief efforts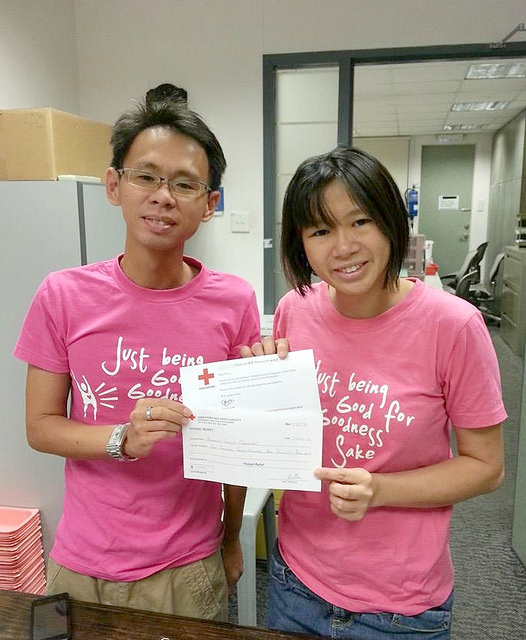 The Society organised a 'drink for charity' gathering at Public House on 23 November, 2013. We raised $1,770 for the victims of Typhoon Haiyan.
Lions Befrienders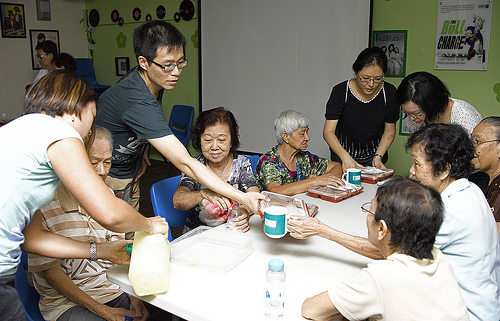 From April 2013 to April 2014, the Humanist Society (Singapore) (also known as HSS) worked with Lions Befrienders to serve hot meals to the elderly at Ghim Moh. A total of nine such collaborative sessions were held. Our volunteers in this programme include teenagers and young adults in their early 20s. At the sessions, apart from helping to distribute meals, the HSS also contributed some food on our own. Our volunteers also helped to organise games such as Bingo for the elderly participants. The Society is currently evaluating our community service efforts and is on a lookout for suitable volunteer opportunities.
Talk: "Giving: Limited Resources, Maximum Impact"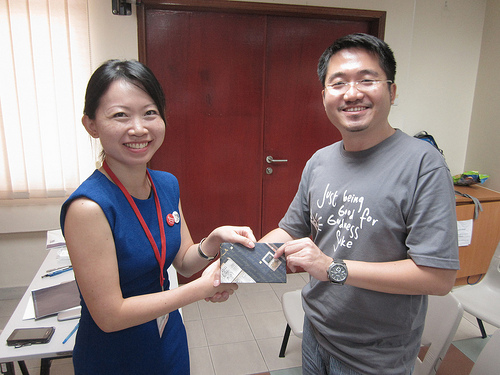 On 1 Sept 2013,  HSS member Zheng Huifen led a discussion on the topic of "Giving: Limited Resources, Maximum Impact". The aim was to explore how each person, with limited resources, can and should make charitable contributions, and how to maximise the effect of such giving. Some 30 HSS members and guests gathered to explore the subject. Read her reflections here.