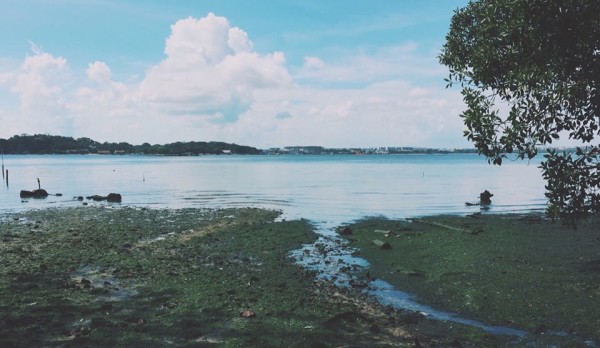 Many humanists are concerned about protecting the Earth and living sustainably. While Singapore is renowned as a clean and green city, the high population density and heavy sea traffic meant that some trash has inevitably ended up on the city-state's beaches and mangrove coasts.
With this in mind, the Humanist Society (Singapore) organised its first beach cleaning exercise on Pulau Ubin island on December 6, 2015. One of the 63 islands of Singapore, Ubin was once a centre for granite mining. Today, there are less than 100 residents left on the island and it is considered one of the last remaining rural areas in Singapore. About 2,000 people visit the island each weekend for camping, trekking, cycling and other outdoor activities.
About 20 people volunteered for our clean-up. We started the day at 9.30am at Changi Point Ferry Terminal. Volunteers were given instructions to dress in light, breathable clothing with covered shoes and to avoid flip flops. We also brought along our own food and water. At 9.50am, we boarded the bumboats for Ubin!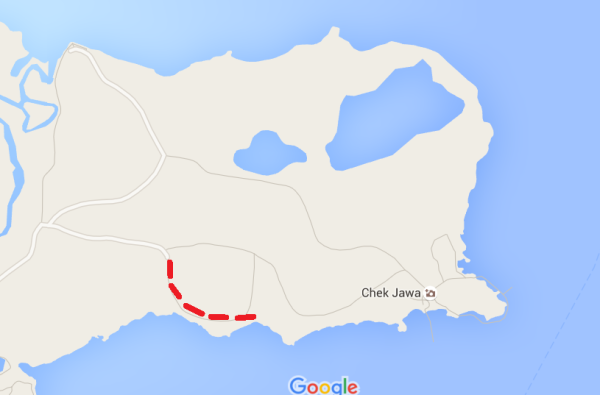 After landing in Ubin, we proceeded eastwards and selected a beach along the southeastern stretch facing the mainland about 0.5 to 1 km from mangrove reserve Chek Jawa. The first batch of volunteers walked 30 mins to the site. The batch arriving in the second bumboat however rented bicycles and reached before the first.
The beach chosen for the large amount of trash stuck there. Mr Cheng Chee Hoew, one of the event organisers, had contacted Outward Bound Singapore (OBS) and Nature Society earlier and was advised of a suitable spot. Both organisations had already cleaned up other beaches on the island in the same week. In addition to trash bags provided by the organisers, volunteers pooled together trash-picking tools such as: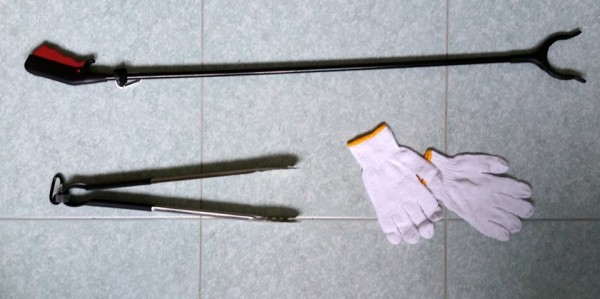 Grabber – For grabbing hard-to-reach litter, but not heavy ones.
Tongs – Good mix of range and power.
Gloves – Picks up anything your hand can!
The beach cleaning lasted about an hour. Besides cans and bottles, we also found a fridge, parts of a television set, some shoes and even a bowling ball!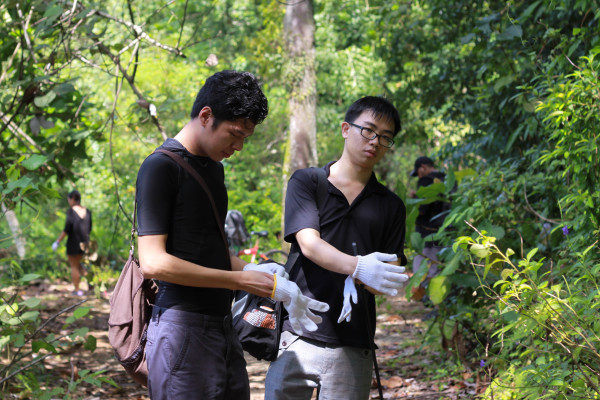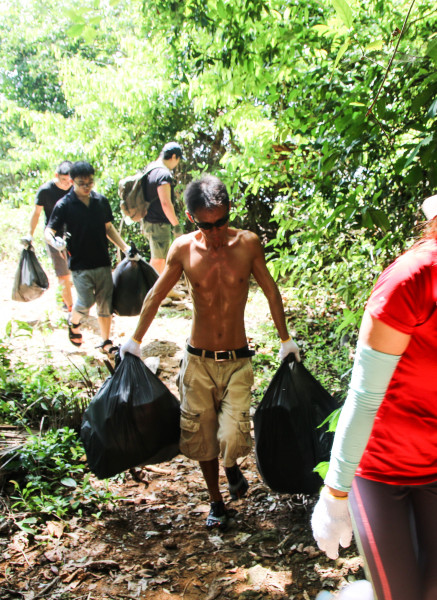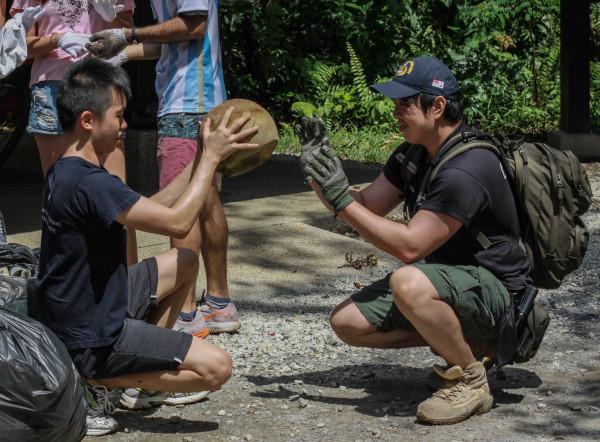 Despite just being a short stretch of the beach, there was enough trash to fill up 30 trash bags! Our efforts, however, paid off and now that particular stretch is free of the rubbish that was trapped there for some time.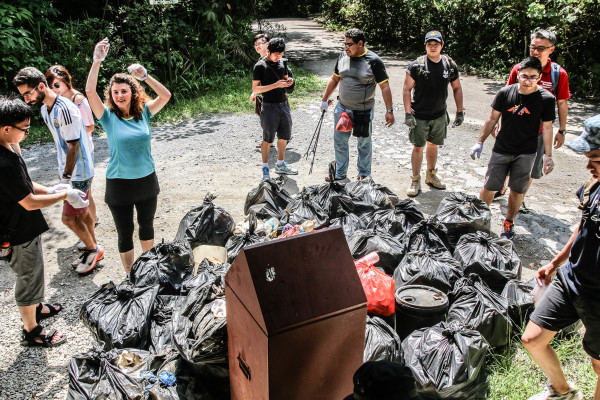 "The weather was hot and sunny. However the clean-up site was heavily wooded so it was humid," said Chee Hoew. "There was a lot of trash in the undergrowth. We went into the bushes and onto the beach to pick up the rubbish, some of which were old and embedded."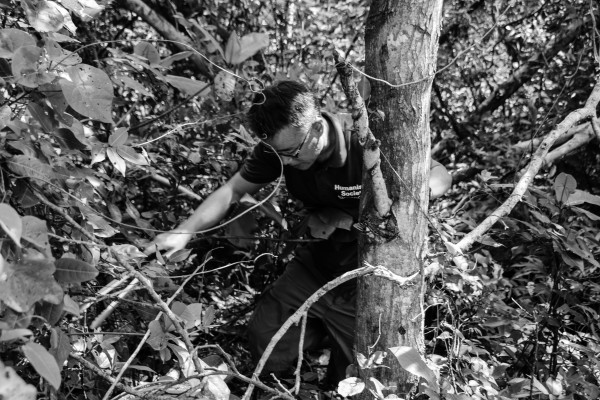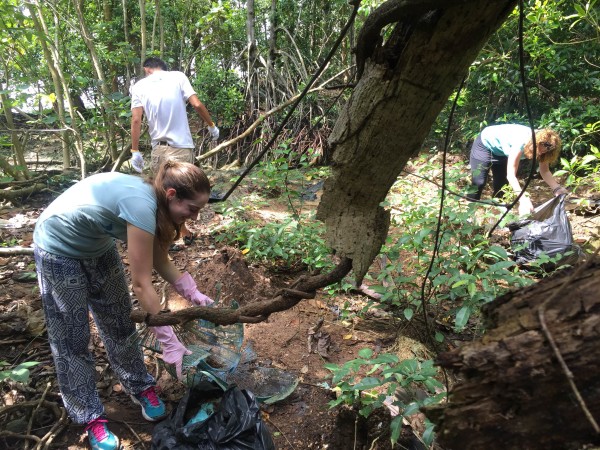 Volunteers were in high spirits during and after the clean-up. "I felt exhausted but satisfied," said volunteer Chris Low. "But at the same time, slight regret when we were unable to bag the remaining rubbish."
At the end of the exercise, our volunteers gathered together for two group photographs: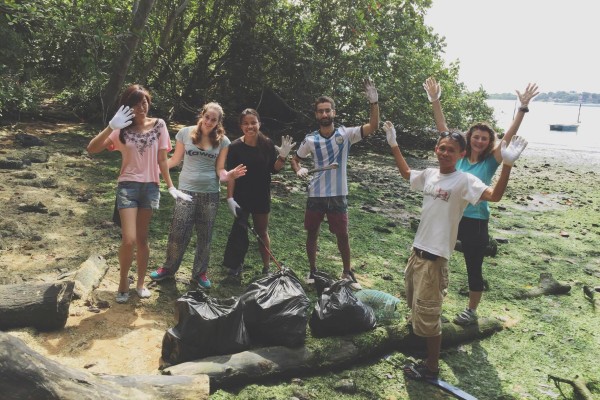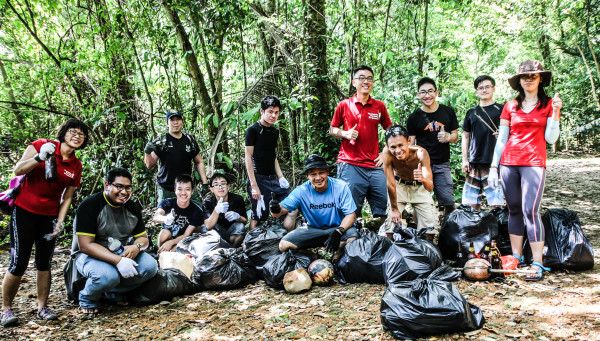 Photographers:
Marilyn Lai, Jasbir John Singh and Sanjay Sundraraj