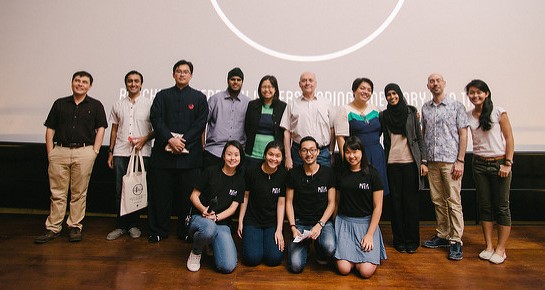 The Humanist Society (Singapore) supports interfaith dialogue as a means to strengthen understanding between various religious groups, and between religious and non-religious communities as well. We support Singapore's model of secularism, which provides space for various belief systems and also secular policies to benefit Singaporeans regardless of race and religion. Some of our existing stands on religious harmony in Singapore:
Disagreements over beliefs should be resolved using dialogue and not by resorting to police reports and legal action.

Each individual has the right to believe and to hold his/her own opinions. This is part of the universal human right to freedom of conscience. However, no belief is sacred or immune from scrutiny and discussion. In the pursuit for truth and a better world, all ideas must be scrutinized for logical soundness and checked against the latest evidence.
Interfaith dialogues with EIF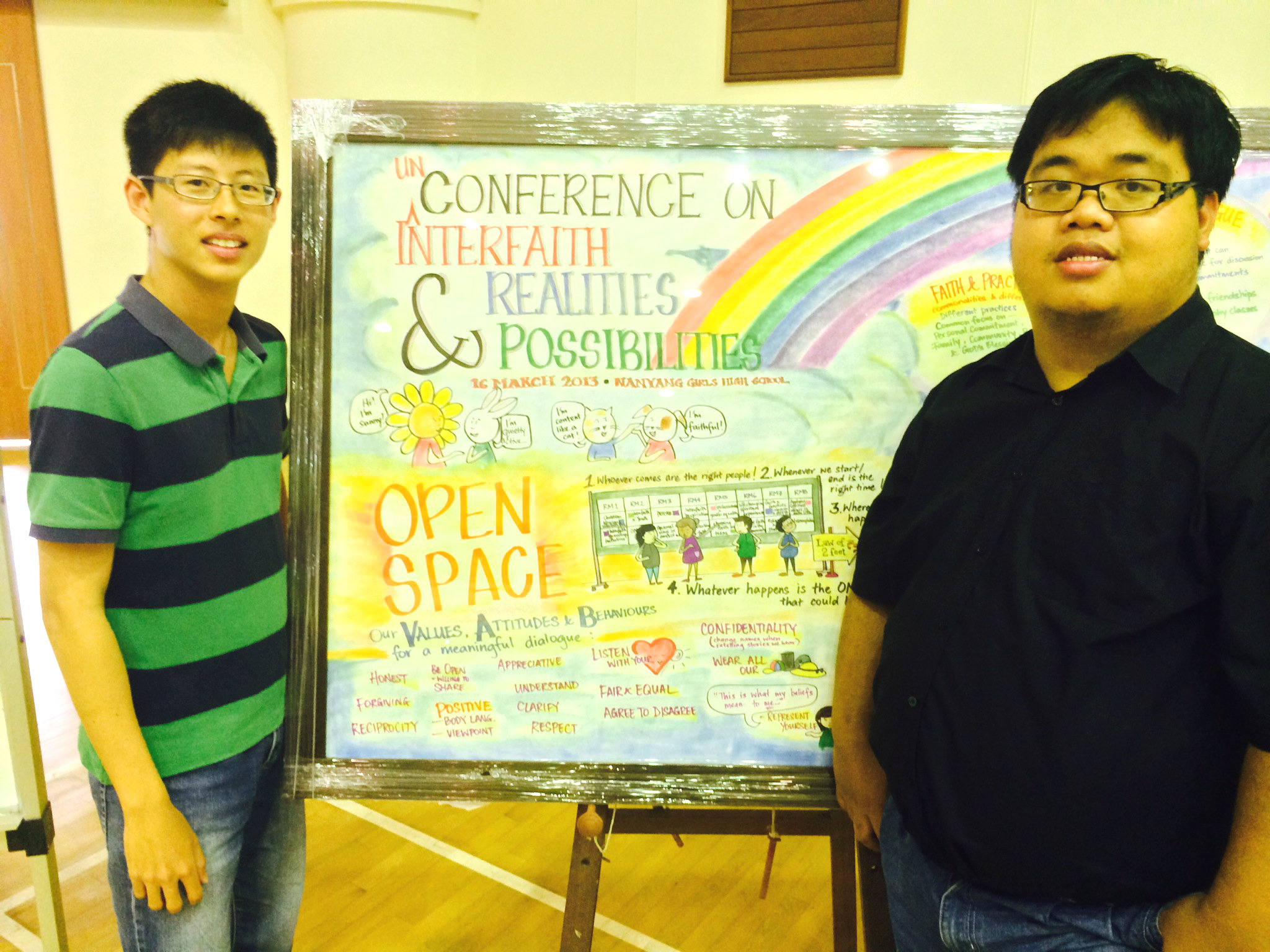 Explained humanism to Explorations into Faith (EIF) facilitators:

March 3, 2013
Sept 22, 2013
Sept 14, 2014
Aug 28, 2016
Apr 23, 2017
Aug 26, 2017

Interacted with youth and community leaders at EIF UnConference interfaith events.

Diversity in Action, Interfaith possibilities among youth. 5 April, 2014
Diversity in Action: Deepening Connections in Modern Singapore on 29 Aug, 2015.
Diversity in Action: Faith, Diversity and Citizenship on 13 Aug, 2016.
Religion and Atheism conversations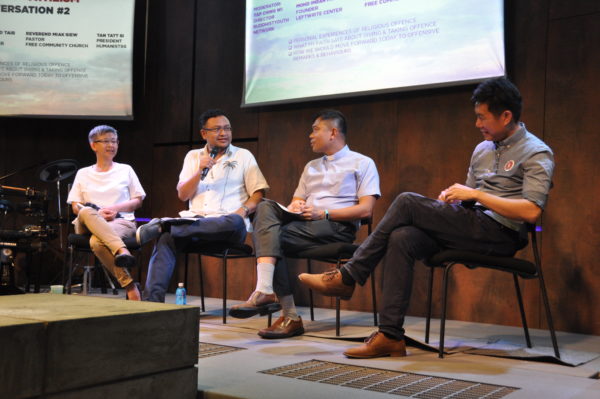 On 18 March, 2016, our President Tatt Si had a cordial discussion with Mohamed Imran Mohamed Taib from Leftwrite Center about what religous people and atheists think of each other, and how religion-atheism relations can be managed in the public sphere. Dr Hoon Chang Yau from SMU was the keynote speaker and interfaith facilitator Farid Hamid helped to moderate the event. Watch the discussion on Youtube. View photos on our Flickr
Together with Free Community Church and Leftwrite Center, we held the second round of conversations between the religious and the non-religious on April 28, 2017. It was a long, vigorous but cordial dialogue, lasting close to three hours. You can watch the video and read the summary here: https://humanist.org.sg/religion-and-atheism-a-conversation-2/
Dr Paul Hedges' book launch and dialogue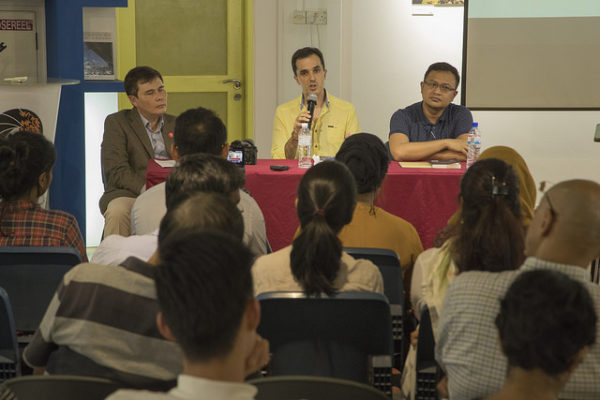 Dr Paul Hedges spoke at the launch of his book, "Towards Better Disagreement: Religion and Atheism in Dialogue," on October 14, 2016, at the Photographic Society of Singapore (PSS). Leftwrite Center and the Humanist Society (Singapore) jointly organised the launch. Read more here: https://humanist.org.sg/how-religious-followers-and-atheists-can-have-a-better-dialogue/
CENS conference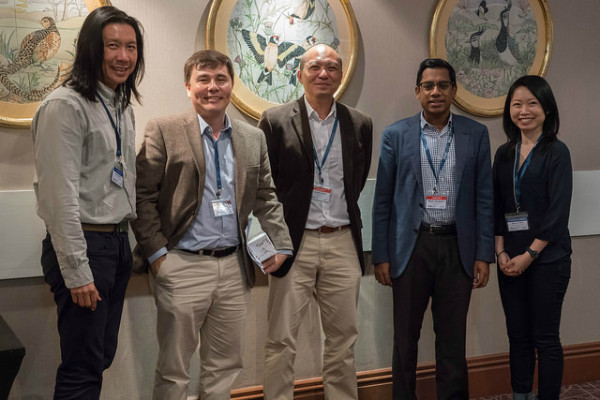 The HSS participated in a workshop titled "Social Fault Lines and Singapore" at Marina Mandarin Singapore on Oct 23, 2015. It is organised by the Centre of Excellence for National Security (CENS) which is part of NTU's S. Rajaratnam School of International Studies, and supported by the National Security Coordination Secretariat (NSCS) which is part of the Prime Minister's Office. We have written separate articles summarising our presentation and the subsequent QnA.
Non-religious representative in SG Kindness video
On June 22, 2016, the Singapore Kindness Movement released a video called "Have you ever talked openly about religion in Singapore?" discussing the underlying tensions between different religious groups in Singapore. The Movement has also included a non-religious Singaporean and her perspectives in the video. Read about it on our blog.
Collaboration with student groups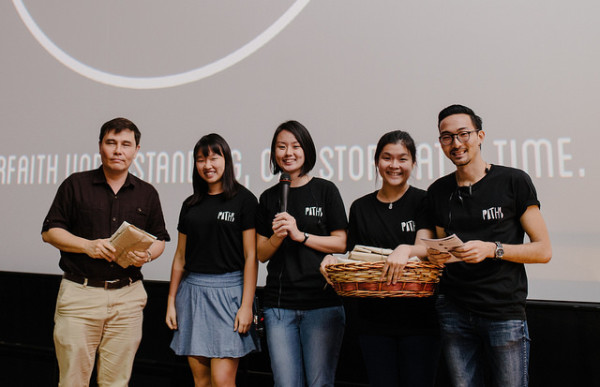 Gave talks at NUS interfaith gatherings on 5 March, 2012, 25 March, 2013 and 8 Feb, 2017.
We collaborated with a student group from Nanyang Technological University, called PATHS, which was working on a campaign on promoting interfaith dialogue among youth, especially tertiary education students. We have also written a summary of our collaboration on our website.
Letters to the press:
In 26 April 2011, a HSS member wrote a letter to TODAY Voices explaining the real meaning of secularism in responses to concerns over 'militant secularism'
In 17 September 2012, the HSS published a letter in TODAY Voices titled "We should all learn to talk it out". The HSS urged Singaporeans to settle religious differences using dialogue and not resorting to police reports and legal action.
Commentaries and letters calling for dialogue with atheists