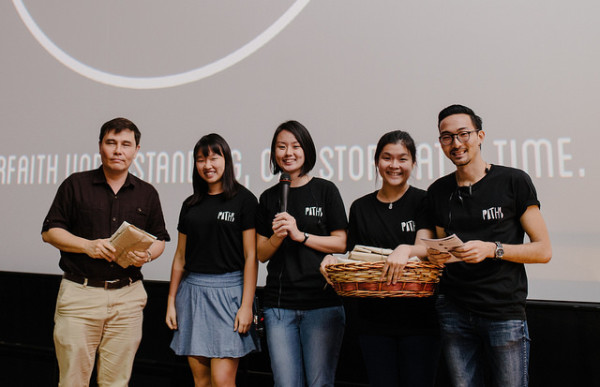 Photo: Our President Paul (left) with students from PATHS, an undergraduate group from NTU
The Humanist Society (Singapore) supports interfaith dialogue as a means to strengthen understanding between various religious groups, and between religious and non-religious communities.
In the first quarter of 2015, we collaborated with an undergraduate group from Nanyang Technological University called PATHS. The four-person group was working on a campaign on promoting interfaith dialogue among tertiary education students, as part of their Final Year Project.
Interfaith dialogue in Singapore had traditionally involved the ten major religious faiths. While non-religious Singaporeans are free to take part in interfaith dialogues, the non-religious are not represented in major interfaith bodies such as the IRO and the IRCC.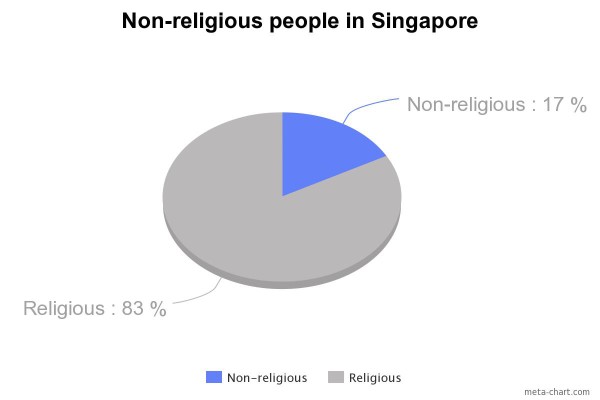 As of 2010, non-religious Singaporeans account for 17 per cent of the resident population, a slight rise from 13 per cent in 1990. PATHS recognised this gap in interfaith representation and made a special effort to include the irreligious in their interfaith project, which lasted over their last two semesters in NTU across 2014 and 2015.
The project involved youth representatives from the Buddhist, Muslim, Christian, Hindu, Taoist, Baha'i and Jewish communities. The group chose the name "paths" as a way to include a wider range of beliefs, such as humanism, which many do not consider a religious faith.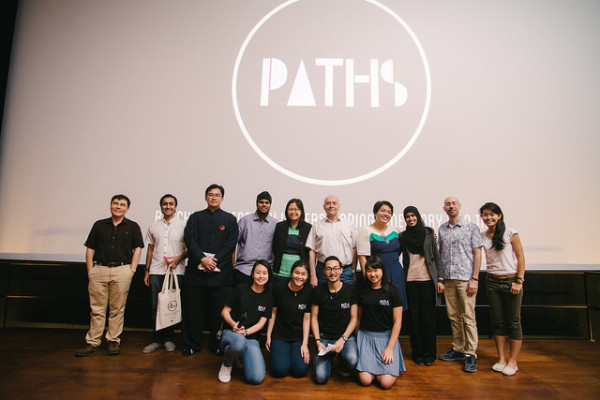 Photo: Paul (far left) with representatives from various faiths (back row)
PATHS and the HSS held informal discussions in the early part of this year to plan our involvement. In February, we invited PATHS to our Darwin Day 2015 at the Singapore Botanical Gardens, where we held some games related to science and nature. PATHS did a great video of our activities and interviewed one of our humanist youth members, Pearl Lin. Here's a recap:
In the video, Pearl explained who humanists are, the importance of Darwin Day and science to the humanist community, and what are her greatest concerns as a humanist. She also shared her dreams to join an NGO and tackle issues such as child trafficking and women's rights.
PATHS campaign ended in March in an event called Let's Talk About Paths on March 21, 2015, where representatives from various religious faiths gave a speech describing an aspect of their faith. The audience comprised mainly of students from various tertiary institutions, from various religious backgrounds.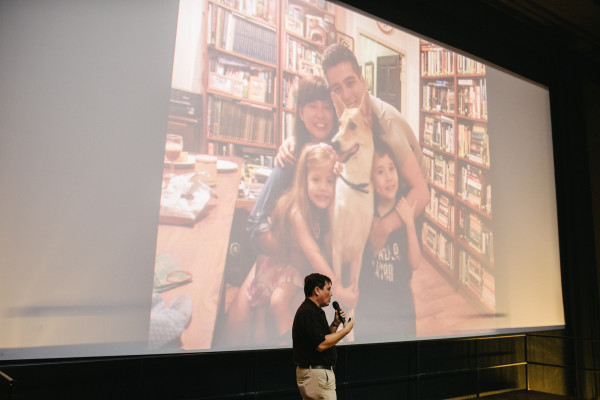 We were represented by Paul Tobin, our President. In his talk, Paul gave an introduction to the key tenets of humanism, how he was born into a Catholic family but gave up the faith and became a humanist. Towards the end, he explained how he introduced moral thinking and the difficulty of moral dilemmas to his children. He also revealed a list of books he bought for his children. The key thrust of Paul's speech was to dispel misconceptions that people cannot be good without believing in God or a higher power.
This collaboration has allowed HSS to present the humanist community and the irreligious to the bigger society, especially youth in local tertiary institutions. The HSS would like to thank PATHS for their engagement and we hope there will be similar opportunities to engage Singapore's youth in the future.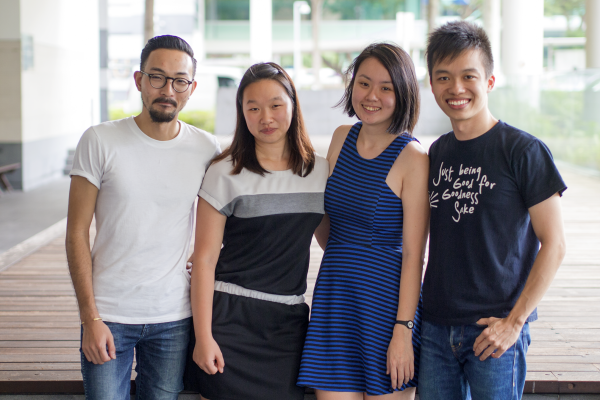 You can follow PATHS on their Facebook page.