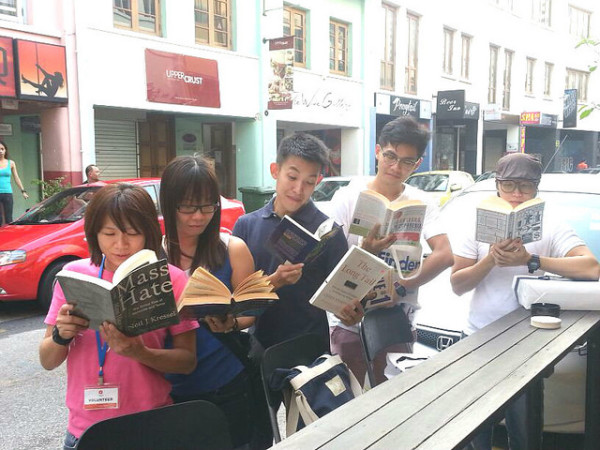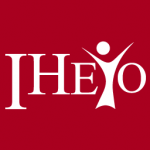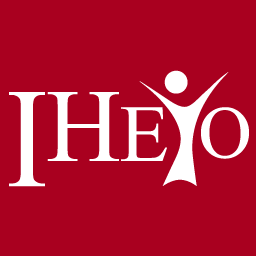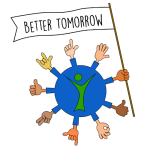 A story by the Humanist Society (Singapore) for the Better Tomorrow – IHEYO's Charity Week.
An AFP article once said Singapore has no room for the dead. A tiny city-state and the second most densely populated country on Earth, local cemeteries – including the largest Chinese cemetery outside China – had to give way to malls, schools and tall apartment blocks to meet the aspirations of the living.
Perhaps also due to the land crunch, floor spaces in apartments are shrinking too. To cope, Singaporeans are increasingly switching from books to kindles, cloud computing and hard disks especially during periods of house moving. Besides freeing up hard-earned floor spaces, these technologies simplify cleaning for young working Singaporeans struggling with work-life balance.
The Humanist Society (Singapore), or the HumanistSG for short, started planning and organising charity book sales since last year. Many humanists in Singapore are book-loving folk. Shelves of titles in many humanists' homes has helped shape their identities and worldviews, especially in the era before the internet. The Singapore society values education and many parents had invested considerable savings into buying books for their children to help them scale up the social ladder.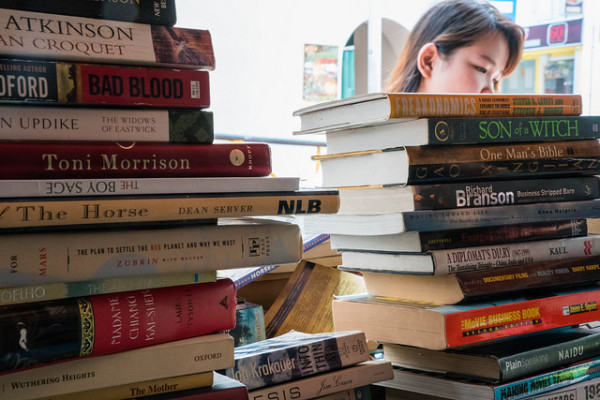 To some humanists, getting rid of these books is akin to losing a childhood friend with whom you had spent many intellectual journeys with. Perhaps books could be sold privately for charitable purposes, instead of being discarded and recycled? Besides purchasing books and spreading knowledge, the charity book sale offers an opportunity to have a good chat over drinks.
The HumanistSG has held two charity book sales to date. The first book sale, organised last March, raised about S$5,001 for Oogachaga, Doctors without Borders and the Society itself. The second book sale, held about a week ago on November 1, raised about S$2,600 for Doctors with Borders. Both were held at The Public House restaurant, a popular hangout for humanists, sceptics and other like-minded people at the heart of the Singapore central business district: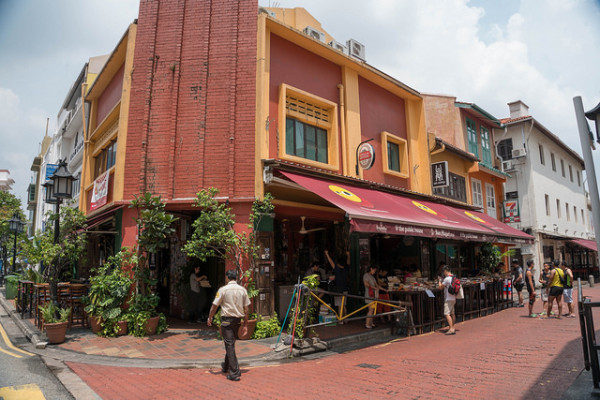 Oogachaga is a Singapore community-based counselling, support and personal development agency for lesbian, gay, bisexual, transgender and questioning (LGBTQ) people and their loved ones. For Doctors Without Borders, also known as Médecins Sans Frontières (MSF), they deliver emergency medical aid to people affected by conflict, epidemics, disasters or exclusion from health care.
Supporting both organisations are in line with humanist values and the goals of HumanistSG. We encourage respect for the universal human rights of men and women free from discrimination on the basis of race, class, disability, gender, sexual orientation, age, nationality, religious or spiritual beliefs or lack thereof. We also believe in doing good for goodness sake, and that morality is an intrinsic part of human nature based on understanding and a concern for others.
During the sales, car-owning volunteers helped with logistics, especially with regards to the transportation the books to the sales site. Other volunteers helped as cashiers, price tag labellers and packers. One member even donated old bookmarks as complimentary gifts. Inside The Public House pub, volunteers helped to engage guests who played cards, chess and several rounds of pool. Here are some moments from the two sales: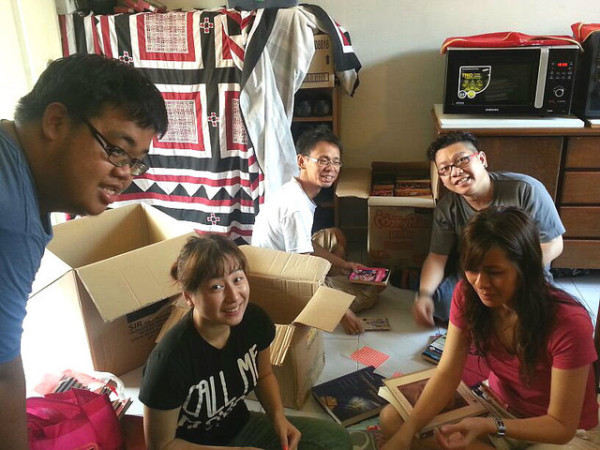 Volunteers helping to pack and categorise books into cardboard boxes in the morning. More than 1,000 books were donated across the two sales. Transporting them was a challenge.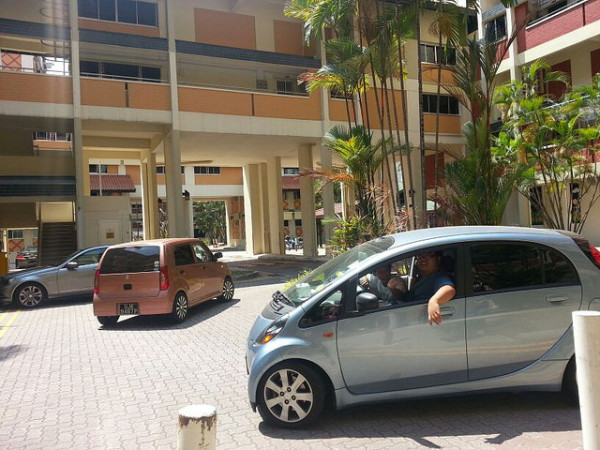 Volunteer drivers helping to ferry the books to the sale site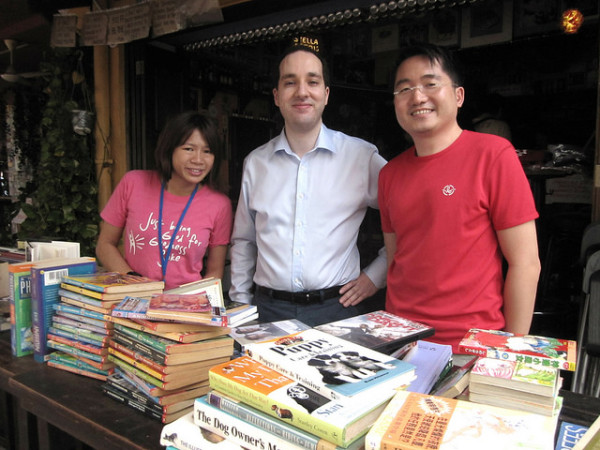 A generous buyer who donated S$1,000 on the spot for some books
The sale was private but the humanist community was mobilised to invite their friends, family and colleagues. It was also an opportunity to show that non-religious people can be moral without god.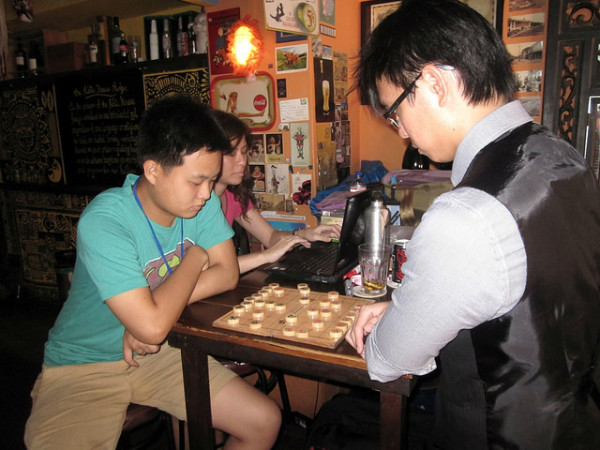 Board games were available inside for the pub for humanists to spend their afternoon
After each sale, many fatigued volunteers (especially those who helped carry the books!) went home feeling satisfied that many books were sold.
Special shout out to those who brought books to donate and to our awesome volunteers Mark L & K, Adrian B & C, Liyan, Pearl, Karen, Joel, Kenny, Eugene, Hafiz, Karin, Argon, Caleb, Zuindah and everyone else who helped out! And Thank you Alvin, for being such a wonderful host!
The charity book sales is one of the many community service initiatives undertaken by the HumanistSG. Previously, we had contributed to blood donation efforts (2012), donated to Singapore Red Cross for Typhoon Haiyan relief efforts (2013), and worked with a local NGO Lions Befrienders to serve hot meals to the elderly (2013-2014), and organised a public talk on effective charity giving.