Read for Books is the Singapore National Reading Movement's book charity drive in which for every 10 people who read for 15 minutes, one book will be donated. This year, the organisers are aiming to give 4,000 books.
In support of the National Reading Movement, we held a Read for Books session on 22 July at the National Library Hanis Café from 3-5 pm. This blog post contains some of our readers and their books!
You can still submit a photo of yourself reading a book – simply upload it to our Facebook event wall, or email it to events@humanist.org.sg by 30 July. We hope to submit at least 30 entries to NLB by the end of the campaign. Have fun!
Here are some of the 30 photos. Photos by TheLook.sg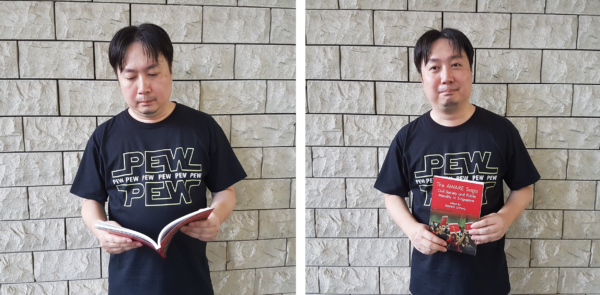 Yuekong read The AWARE Saga: Civil Society and Public Morality in Singapore, by Terence Chong. He said that it's an interesting analysis of the conflict between civil society and religion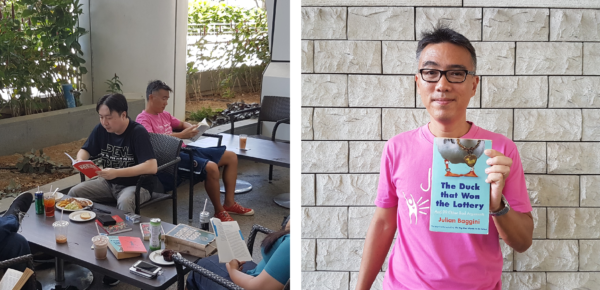 Chee Hoew read The Duck That Won the Lottery: 100 New Experiments for the Armchair Philosopher, by Julian Baggini. To him, it is a great guide to critical thinking.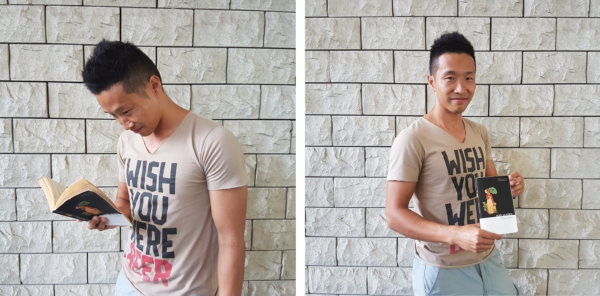 Kelvin read Persuasion, a novel by Jane Austen. "I like it because the book has very rich and interesting characters."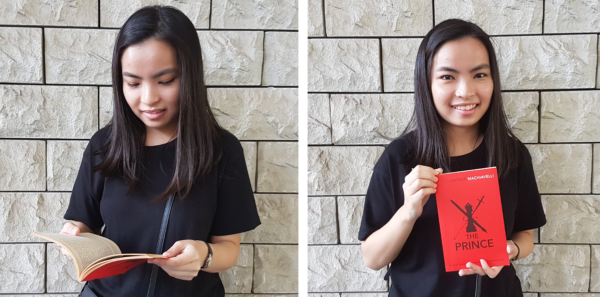 Anita read The Prince by Niccolò Machiavelli. "I like how it describes the importance of treating the country's people well-being first."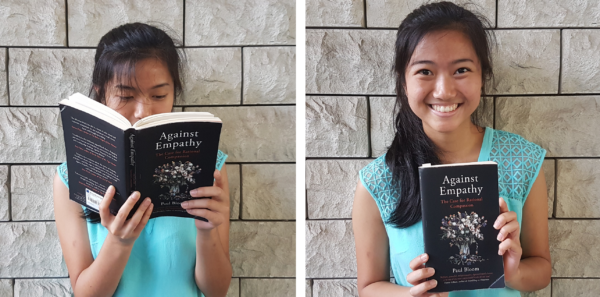 Ashley read Against Empathy, The Case for Rational Compassion by Paul Bloom. "It is about how we can be more aware of our cognitive bias even as we try to do good."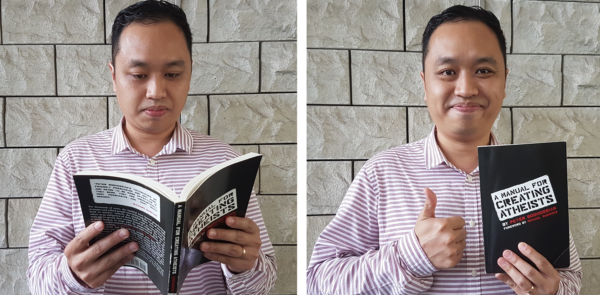 Xianghong read a book titled A Manual for Creating Atheists by Peter Boghossian. He feels it gives him very specific, constructive and layman advice.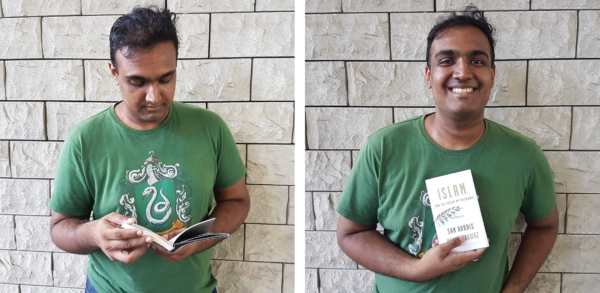 Nic read Islam and the Future of Tolerance, by Maajid Nawaz and Sam Harris. "It is a necessary conversation about Islam and the future."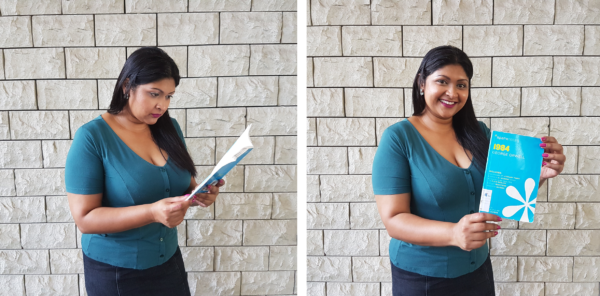 Shamima read Nineteen Eighty-Four, by George Orwell. "It provides a literary analysis of a book I previously read for enjoyment."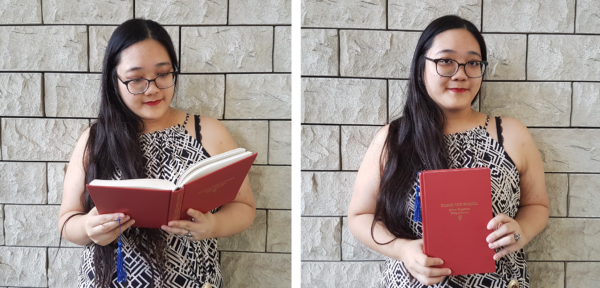 Megan read Inside the Kaisha, a book by Noboru Yoshimura. She likes its unique insider perspectives of Japanese business conduct.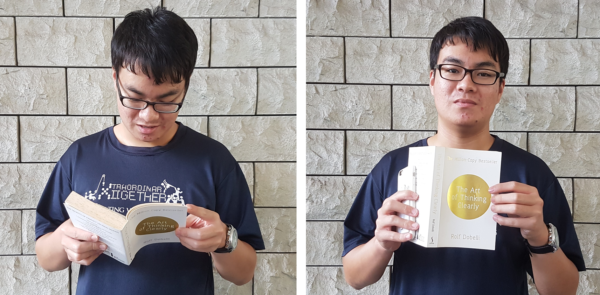 Zhang Quan read The Art of Thinking Clearly by Rolf Dobelli. It taught him some of the common thinking errors made by people.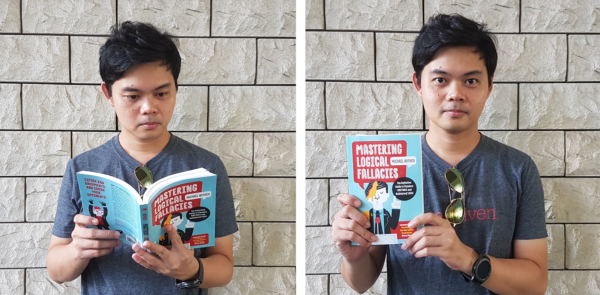 Paul Amazona read Mastering Logical Fallacies: The Definitive Guide to Flawless Rhetoric and Bulletproof Logic, by Michael Withey. Paul likes reading about logic and the book has shown him examples of logical fallacies and how to counter them.
Angela reads Breakfast at Tiffany's by Truman Capote. "When I was in Primary 2, my form teacher wrote in my report card 'She is a good girl. She loves to read.' Guess I'm still a good girl."
Dillon reads On the Move by Oliver Sacks. "While I enjoy most mediums of art & storytelling, reading holds a special place in my heart. While the words may guide & shape the story in the reader's mind, it's imagination & personal experiences that truly elucidate the details in the text."
Dan read the The Nordic Theory of Everything: In Search of a Better Life (e-book) by Anu Partanen. "My interest with the book starts with American election of 2016 when Bernie Sanders talks about the Finland's way of doing things. This book arrived at the right time to enlighten my knowledge what the Finnish do right in their society to make them a happy, productive and less stressful people as a whole."
Denise read 'The Life You Can Save' by Peter Singer. The book argues that citizens of affluent nations are behaving immorally if they do not act to end the poverty they know to exist in developing nations.