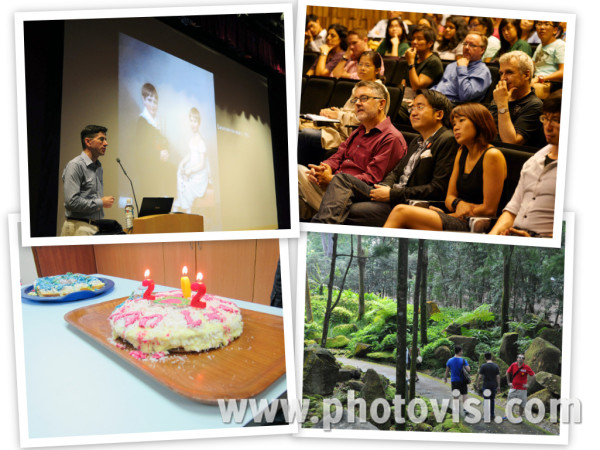 Darwin Day is a celebration to commemorate the anniversary of the birth of Charles Darwin on February 12, 1809. It began in the United States back in the 1990s to commemorate the anniversary of the birth of the English naturalist on 12 February 1809. The event is popular in academic communities and humanist groups in the US and parts of Europe. In recent years, humanist and atheist groups across Asia are starting to celebrate Darwin Day too.
In Feb 2009, the NUS Department of Biological Sciences celebrated the 150th anniversary of Darwin's birth by holding an event titled "Darwin, Wallace, and Evolution: Celebrating a major paradigm shift in science". One of the key speakers was a historian of science, Dr John van Wyhe. founder and Director of Darwin Online, a website that presents the complete works of Charles Darwin. The event drew huge crowds, including some future members of the Humanist Society (Singapore).
Inspired by the successful Darwin Day at NUS in 2009, the Humanist Society went to make Darwin Day an annual event since 2011. We have used the event to highlight Darwin's contribution to science and promote public understanding of science and the environment. Dr John went on to become a key speaker at our Darwin Days from 2011 to 2014. Other speakers include Dr Mathia Lee, Dr. Benito C. Tan, Ms Ria Tan, Mr Ang Yuchen and Dr John Elliot. In 2015 and 2016, our Darwin Day took the form of outdoor field trips.
Read our write-ups for Darwin Day 2011, 2012, 2015, 2016, 2017.
View photos of our Darwin Day for 2011, 2012, 2013, 2014, 2015, 2016, 2017
Past info on speakers and venue for 2011, 2012, 2013, 2014, 2015, 2016, 2017