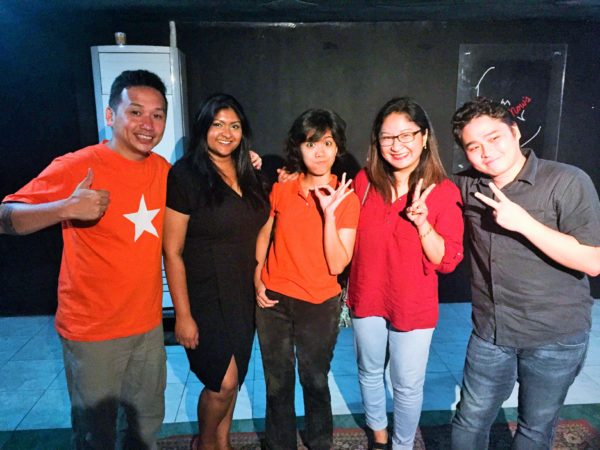 On June 10-11, 2017, the Humanist Society (Singapore) sent three representatives to the Asian Humanism Conference in Manila. Our Vice-President Shamima Rafi (second from left) gave a presentation about communicating humanism in a conservative country through interfaith dialogues.
Shamima shared that in Singapore, 81.5% of its resident population is still religious (as of 2015). Singapore's secularism is not a-religious or anti-religious, but neutral to religions. The government recognises that religion sets the moral tone of society.
To guard against religious and racial conflict, the government has used laws such as the Sedition Act, Internal Security Act and Section 298a to deal with expressions that wound religious feelings or cause ill-will between different racial or religious communities.
Although these laws are intended to ensure stability in multi-religious and multi-racial Singapore, it has also a side effect of making certain secular humanist expressions (such as 'God probably does not exist') potentially prosecutable. Nonetheless, past cases have shown that only extreme and inflammatory expressions (such as Amos Yee's videos) are prosecuted.
The Humanist Society, formed in 2010, thus operates in a challenging environment. Throughout the period from 2009 to today, people do get arrested, investigated or made to apologise for inflammatory statements against other religions or races.
Through interfaith dialogue, the Society has tried to build positive relations with other religions, as well as soften the public image of humanists and atheists.  However, Shamima said there are challenges. Firstly, some religious people are wary of humanists, perceiving them as anti-religion and disruptive to religious harmony. Secondly, some atheists are wary of interfaith dialogue too, as they don't want to be seen as 'another religion.'
Photo below: Shamima at the Manila dialogue, second from right, with representatives from various Southeast Asian countries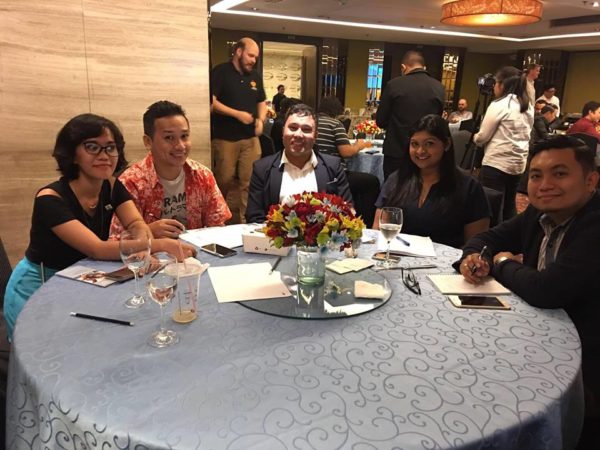 Getting humanists involved in interfaith, added Shamima, requires a step-by-step approach.
One of the first things done by the Humanist Society was to approach progressive religious individuals who are supportive of diversity and open to different viewpoints. For example, Humanists approached Buddhist scholar Piya Tan for an interfaith dialogue in 2009. In 2010, Humanists approached Farid Hamid, a Muslim interfaith facilitator at EIF, for entry into EIF interfaith dialogues. Humanists also worked with Mohd Imran Mohd Taib, a Muslim from Leftwrite Centre, for dedicated interfaith dialogues between religious and non-religious.
Once the Society has established a track record of interfaith participation, it was able to earn more trust and attention from students and academics. For example, the Society has given three humanism presentations at NUS interfaith events. In 2016, the Society took part in an NTU student-led interfaith dialogue. In the same year, the Society also took part in a conference organised by PMO and RSIS, on the topic of social fault lines.
In addition, some academics have called for interfaith dialogue to involve the non-religious:
http://www.straitstimes.com/opinion/atheists-deserve-a-place-in-interfaith-dialogue
http://www.straitstimes.com/opinion/time-to-engage-the-non-religious-in-dialogue
At this point, the Humanist Society engages the government informally on an ad-hoc basis. Its representatives have met a few ministers, in their personal capacity, at interfaith dialogues. Some humanists have also made contact with MCCY (Ministry of Culture, Community and Youth) officials at interfaith events.
Hopefully, through our existing interfaith work, the Society could gain enough legitimacy and recognition. Permanent channels with the government could take the form of representatives in Presidential Council of Minority Rights, or regular visits by MPs and ministers to its events, an arrangement that exists with churches, temples and mosques.
By participating in interfaith dialogues, the Humanist Society can help defuse tensions between religious and non-religious, change the negative image of non-religious at the national level, and provide rational, secular feedback to policymakers.
At the end of the Manila trip, Shamima has this to say about the capital of Philippines: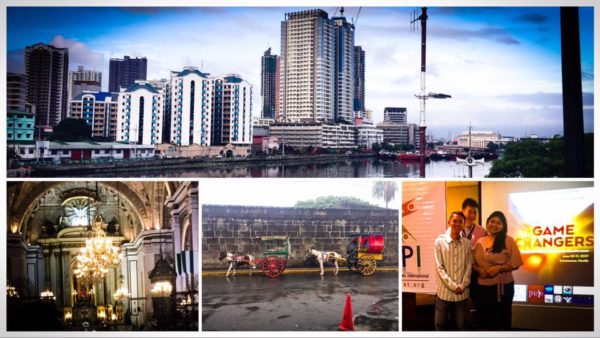 "Surviving on very little sleep because I have been infected by the energy of this city! Grateful for the warmth and hospitality I've been shown, stimulated by fascinating conversations with brilliant people and tickled pink by the mix of old and new – horse carriages parked next to e-vehicles, parkour kids taking on the ancient city walls and so much more."