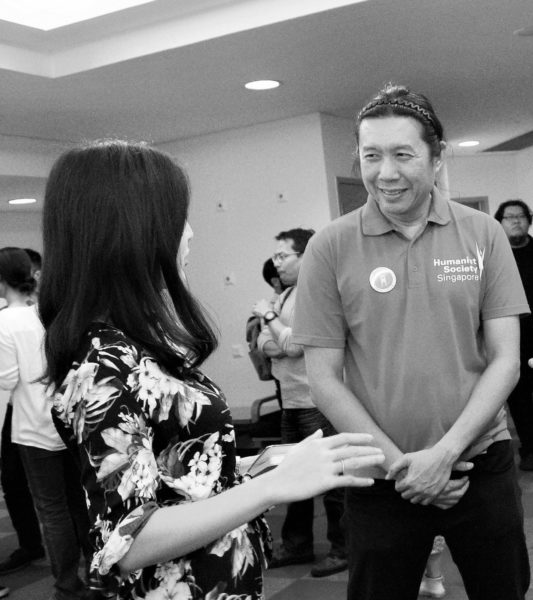 Tatt Si (right) at World Humanist Day 2016
What am I up to these days? Officiating weddings, god-parent ceremonies, on top of hosting deep philosophical events which discuss the interaction between the religious and the non-religious. I'm a busy man but that's how I roll. I am determined to really expand HumanistSG's influence on my watch.
Each president brings a different energy depending on his or her skillsets. Me, I am an engineer trained as a sales professional dabbling in arts, and I approach HumanistSG with science, selling, and sensory. I set myself high KPIs and our exco matches my tempo. It's not easy to ditch paradigms nor previous organizational norms, but I really believe HumanistSG has been different for it. In this sense I'm different from Paul Tobin, the founding president. Paul's more of an intellect, an academic, and possibly on the cusp of publishing his second book, and I can't touch him in that department. I'm definitely more a hands-on kind of guy and I embrace variety of what life can present. I'm also not afraid to try new things with the team. If it works, great! If it doesn't, we learn from it and move on. No pain, no gain; no learning, no point.
Tatt Si at our first celebrant service in August 2016: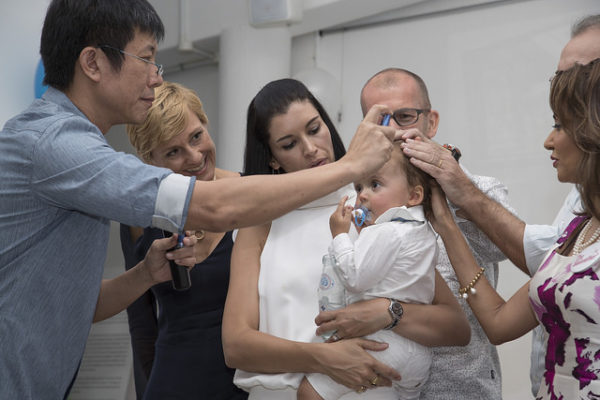 Tatt Si as a celebrant in a humanist wedding on Sentosa:
Just because I'm the president doesn't mean that I have the final say in anything. Quite the contrary ! As we treat everyone on the team as equals and we often discuss an issue several times to ensure that everyone on the team is happy with how it is done. This is the humanist way where we see each person possessing great worth, to contribute to the team. If I am seen to possess intellect beyond others, know that I stand on shoulders of giants and my exco. I think on my toes, and we have great speech writers. No idea is ever a bad idea, but not trying, is.
Tatt Si with his team of volunteers, at an appreciation dinner for Chris Johnson:
Do I have a call to action? Yes ! HumanistSG is seeking fresh talent to join us. We are releasing this series of "Humans in HumanistSG" to let everyone know what we do in our respective positions. Hopefully people will say, hey I can do that job, or hey I can do that job better even ! We won't be offended, so approach us to join the exco. We are all very happy to offer guidance and mentorship to new joiners, and we are in turn reinvigorated. You'll be learning from an experience, dedicated, passionate group of people who have really developed HumanistSG over the last 6 years.
To err is human, and I live this motto. I don't have to be right all the time, but I will admit my wrong always. Don't expect a volunteer team to be perfect, because like science, understandings need to move with times. Once we learned this to be the reality, we learned to be better humanists.