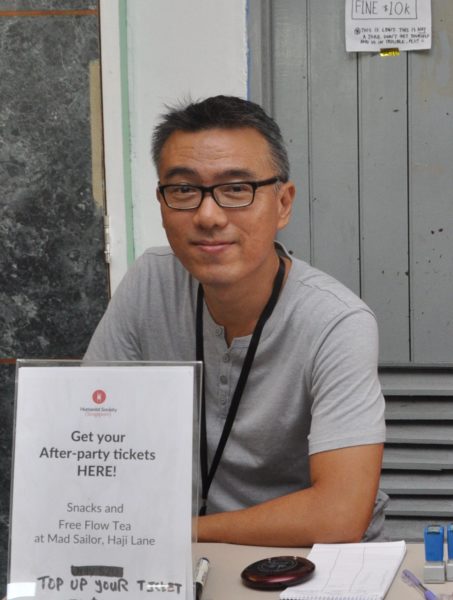 Chee Hoew here. I'm Assistant Secretary at HumanistSG, and also the resident handyman.
Let me explain. Despite being among the older members, I'm actually fairly young within the Society. The passion and commitment of the active members moved me to step up to an Exco position. As the new guy, I go where I'm needed.
This is not to say I completely go with the flow. I've brought my own experience and zeal to the Humanist movement. As a somewhat outdoorsy person, I have organised several beach cleanings for the Society as a continuation of my previous endeavours to clean up the environment. Humanists aren't just serving our own cause; we need to serve the community at large as well.
At the beach clean-up at Ubin:
https://www.flickr.com/photos/95171409@N07/23699684846/
At a Beach Cleanup event (Photo credit: Winnie Lim)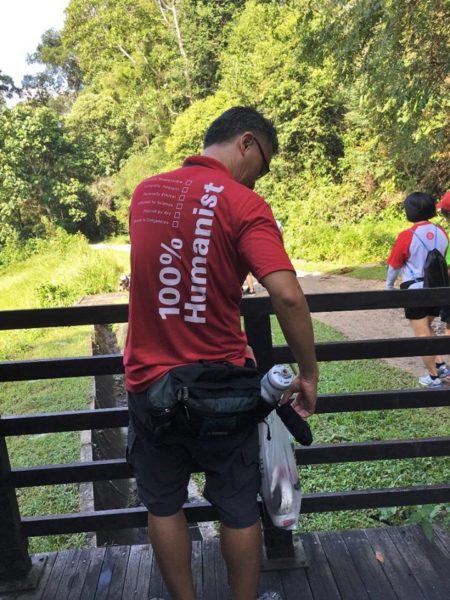 Helping out with membership queries at one of the HumanistSG's events.
https://www.flickr.com/photos/95171409@N07/29700829013/