The pink version of our Good for Goodness Sake t-shirts are still on sale! The pink version has been worn at our annual Pink Dot picnics for several years. Here's a photo from Pink Dot 2014.
Cost: $20 each for both non-members and members
Deadline for ordering: First-come, first-served! We have limited stock.
Collection date and venue: July 1 2017, at the HSS Pink Dot booth at Hong Lim Park. Read more at our event page and FB event page.
Sizes (updated 30 Jun 2017) :

XS: 1 available
S: 1 available, 1 reserved
M: 3 available, 1 reserved
L: 2 available, 1 reserved
XL: OUT OF STOCK
XXL: OUT OF STOCK

Payment options: Scroll down to place your orders!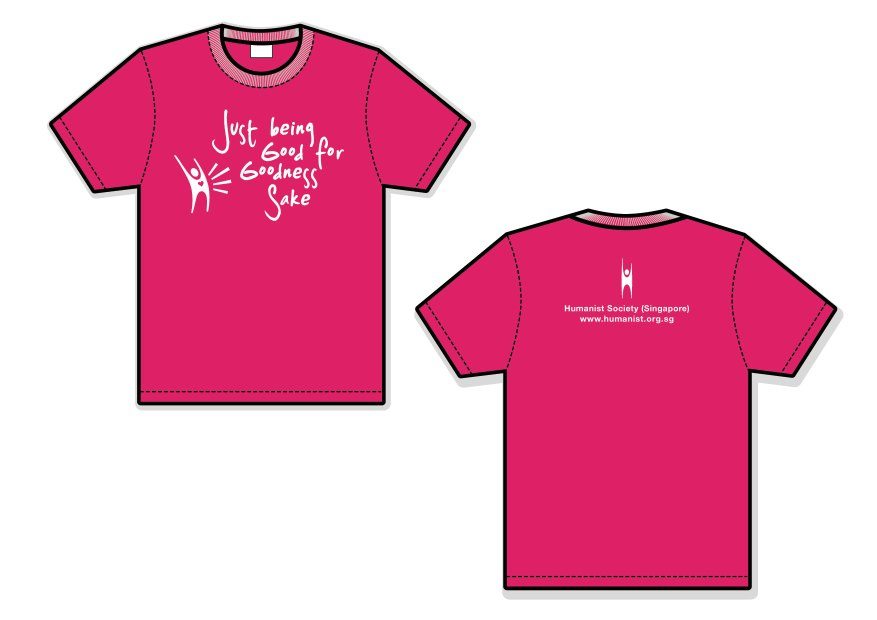 We are only taking new orders for ONE colour (pink). The other colours, dark grey, brown, maroon and navy, are not being reprinted at the moment. Here's the chart of sizes: