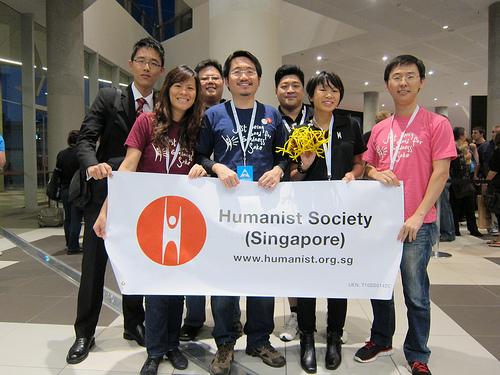 The Humanist Society (Singapore) is a non-profit NGO. All NGOs are rooted in causes, often gaps in governance.
Gaps in governance occur because no policy is perfect. Trade-offs happen. In a democracy, there is always a pressure on governments to serve the majority.
Sometimes the private sector can step in to fill voids in public service, but sometimes the void is due to existing regulations and societal norms.
No amount of money, for example, can easily change how Singaporeans view atheists and apostates.
Nonetheless, any successful cause has to be rooted in tangibles. The tangibles that attract the most concern are always about your physical safety, your livelihood, your loved ones and your identity.
The Humanist Society, even as a non-profit society, must link its efforts to the tangibles enjoyed by the non-religious demographic.
The Society must explain why the losing the rights to be non-religious, results in physical harm, loss of livelihood, separation from your loved ones and loss of your identity.
Examples abound in neighbouring countries where atheism have been declared illegal or unconstitutional.
The Society must be understood as a safeguard for the non-religious to lead the lives true to themselves.
Example:
An esoteric cause: A cause to promote humanism as a philosophy and clarify misunderstandings about it.
A tangible cause: To protect your freedom to work openly as an atheist, to walk around as an atheist without getting killed, to be safely accepted by religious loved ones as atheists.