Date
18/06/2016
Time
10:00 am - 4:00 pm
Location
Tampines Regional Library
31 Tampines Ave 7
Singapore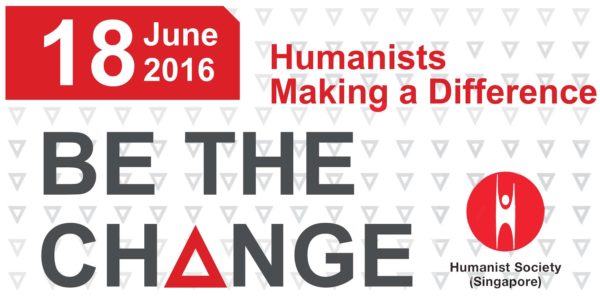 The Humanist Society (Singapore) is hosting a day of talks open to members of the public with the theme – Humanists: Be The Change. The talks are by speakers who represent organisations that make positive changes to their communities. These talks also aim to explore how we can make the most of our one life in a meaningful way for ourselves and others.
TICKETING AND MEMBERSHIP
Get your tickets at EventBrite. The ticket costs:
S$15 for non-members
S$12 for NSF / students and members (register for membership here)
Prices are before EventBrite fees. Membership is now FREE for students and retirees!
SPEAKERS
10 am – 12 pm : Members ONLY (can sign up at the door)
1. Exercises on Critical Thinking
– Woon Chet Choon – GroomTalent
2.  Letter Writing Workshop
– Humanist Society Media Team
1 pm – 4 pm : Open to Public
1) Why We Fail At Helping – Managing Disaster Relief Today
– Robin Low, Relief 2.0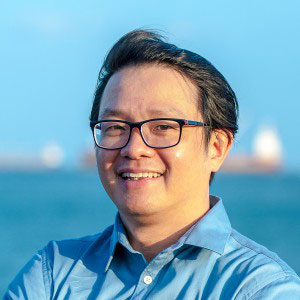 Disaster relief is still managed the old way for a long time. While money, food, blankets are important and there are metrics to track them, the statistics do not tell the human stories. Many organisations also operate in their own silos, and coordination is difficult. Robin Low from Relief 2.0 has been to disaster zones such as Fukushima and Nepal. He will be speaking about  the difficulties in managing disaster relief today.
2) Challenges and Solutions to the South-East Asian Refugee Crisis
– Vivian Tan, UNHCR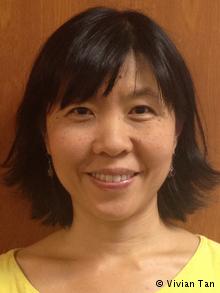 Vivian Tan is the spokesperson for the UN Refugee Agency in South-East Asia based in Bangkok. In more than 10 years with UNHCR, she has covered refugee stories in Eastern Africa and throughout Asia. On our World Humanist Day on June 18, Vivian will discuss the distinction between refugees and migrants, major refugee crisis around the world today, and specifically the situation in South-East Asia.
3) Raising Awareness and Helping the Underprivileged in Singapore and Beyond
– Mohammad Nafiz Bin Kamarudin, Happy People Helping People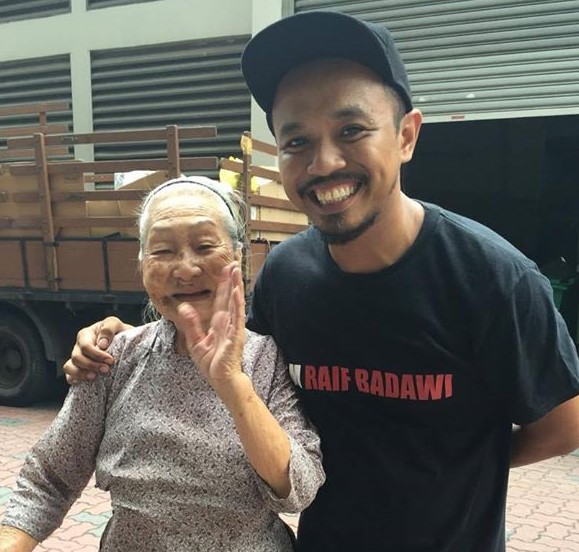 "Happy People Helping People" (HPHP) is an independent non-profit organisation in Singapore. Started in June 2013, the main aim of this organisation is to generate awareness among the public about the needy all around the world. On our World Humanist Day (June 18), Mohammad Nafiz Bin Kamarudin from HPHP will raise awareness among the audience about the less fortunate in Singapore and beyond, and how audience members may help in their own way with the underprivileged.
4) Medical Humanitarian Action in Today's Global Environment
– Dr Marlene Lee, Doctors Without Borders (MSF)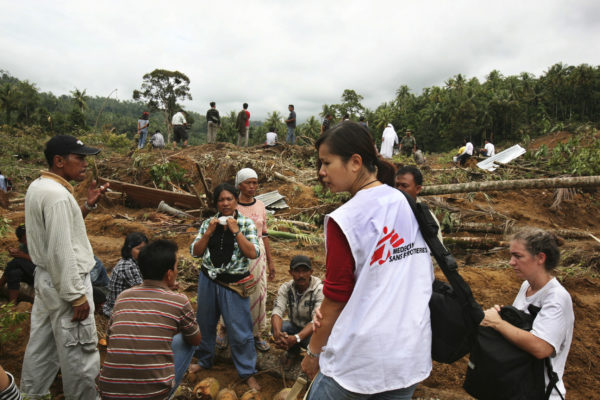 Dr Marlene Lee was a Doctors Without Borders (MSF) field psychologist to victims of armed conflict in Kashmir, India, and Yambio, South Sudan. She was also part of the emergency intervention team for the 2008 Sichuan earthquake in China and 2008 Cyclone Nargis in Myanmar. She will be speaking at the World Humanist Day as one of the speakers on June 18 on medical humanitarian action in today's global environment, sharing her valuable experience on the field and MSF's current priorities