Date
24/05/2014
Time
1:30 pm - 3:45 pm
Location
OnePeople.sg, Harmony Room 1
381 Lorong 1 Toa Payoh
Singapore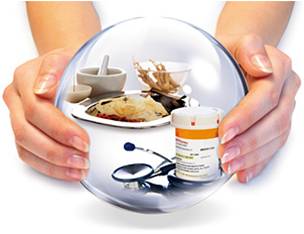 Join the Humanist Society (Singapore) as we meet medical practitioner Dr. Ronald Ng, for a fascinating talk and breakout session that explores the world of science and medicine.
Event Fee: $5 for HSS members and students and $8 for non-members
Topics covered:
1. The fallacy of Post hoc ergo propter hoc.
2. How do we know whether a treatment is effective?
3. When we put the results of Complementary/Alternative Medicine under the light of science, what do we find?
4. Why the persistence in belief in the efficacy of Complementary/Alternative Medicine
The talk will be followed by a breakout session for participants to explore ethical and moral issues relating to medicine.
Event Program:
1.30pm to 1.45pm – Event Registration
1.45pm to 2.30pm – Doors Close / Talk by Dr. Ronald Ng
2.30pm to 2.45pm – Q & A Session with Dr. Ronald Ng
2.45 to 3.30pm – Breakout Session and Group Presentation
3.30pm to 3.45pm – Closing and Summary
Please note that the event will end promptly at 3.45 pm. As usual, we will adjourn to the nearest coffee shop for further mingling and chit-chat, so do make time to join us there too!
RSVP here: https://www.facebook.com/events/861600017188508/ or email to info@humanist.org.sg !
ABOUT THE SPEAKER:
Dr. Ronald Ng currently has a private practice at Mt. Elizabeth Hospital and serves as an Associate Mediator at the Singapore Mediator Centre.
MBBS 1969
MRCP (1974)
FRCP(Edin) 1983
FRCP(Glas) 1990
Specialist Hematologist
Senior Lecturer Clinical Hematologist, UCH, London University 1974-1976
Senior Lecturer and Consultant, HK University Medical School, 1976 – 1982
Senior Research Fellow, Memorial Sloan Kettering Cancer Center 1982-1983
Former Member of the Singapore National Medical Research Council
Published many scientific medical papers related to hematology