Date
11/10/2014
Time
2:00 pm - 5:00 pm
Location
Function Room (Next to Swimming Pool), Cashew Park Condominium,
50 Cashew Road 679633
Singapore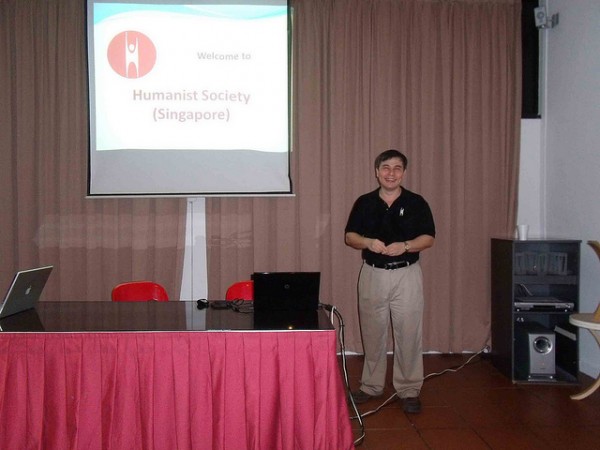 (Above) Our first gathering back in November 2010.
It has been four years since our Humanist Society began. To commemorate this, we will be holding a potluck party! At the same time, we want to hear from you, humanists, atheists, agnostics and skeptics, on what problems you face, what issues you are concerned about, and how the HSS can do better.
Both members and non-members are all welcome. There are no event fees and we will be having potluck. Participants are encouraged to bring their own food and share it with everyone.
At the event, we will release a few major announcements. This will include:
Our membership drive
Plans for Singapore's 50th anniversary
An online module to teach humanism
It will be a townhall-style discussion between the Society's leadership and the community at large. You will be able to raise questions and suggest new ideas to the executive committee. There will also be plenty of opportunities to socialise and interact with each other.
If you are coming, please RSVP on Facebook or email your name to info@humanist.org.sg
It will be great if you can indicate what kind of food you plan to bring.