Thirty people attended our event "Drinks, Poetry & Moonrise" on Wednesday night.
This first of its kind HSS event straddles science and culture, highlighting the essence of the Mid-Autumn festival. Mid-Autumn festival (中秋节)is associated with the fables of Chang'er (嫦娥) , Houyi (后羿), Jade Rabbit (玉兔) & Wugang (吴刚) ; lantern quizzes (打灯迷) that see wisdom permeating within the community ; and the historical significance of secret messages within mooncakes that culminated in the founding of the Ming Dynasty.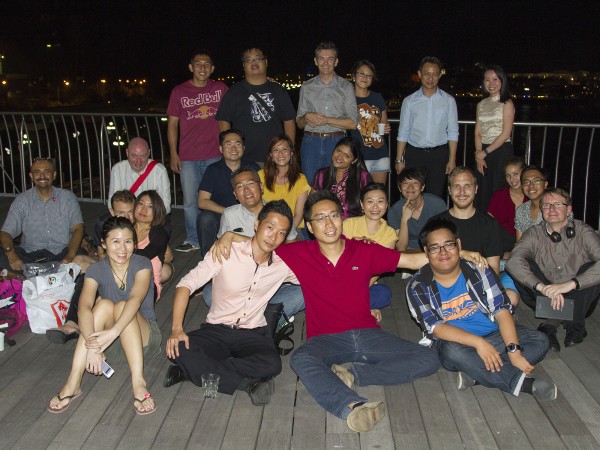 The scientific activity of photographing the moonrise was de-emphasized, for participants did not bringing their own cameras, but the chief culprit was the shy moon herself, preferring to hide behind the overcast sky for most of the evening. Mooncakes, pomelo, water-caltrop (菱角) , drinks and good conversation took over naturally, before Huifen brought on her poetry recital.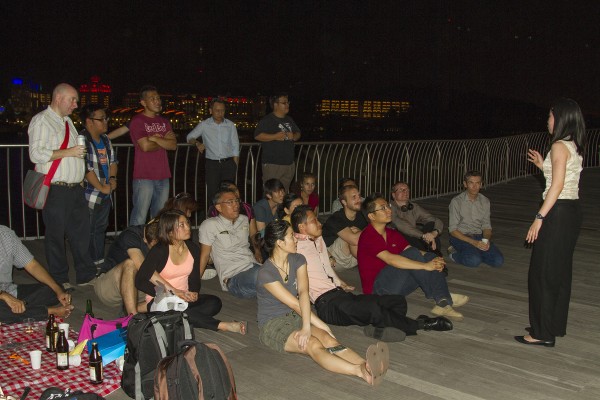 Photo: Huifen captivates with poems and fables
The two poems Huifen chose were both from the great Tang Dynasty poet Li Bai (李白) , the text of which are below :
《静夜思》
床前明月光,疑是地上霜。
举头望明月,低头思故乡。
《月下独酌》
花间一壶酒,独酌无相亲。
举杯邀明月,对影成三人。
月既不解饮,影徙随我身。
暂伴月将影,行乐须及春。
我歌月徘徊,我舞影零乱。
醒时相交欢,醉后各分散。
永结无情游,相期邈云汉。
One can only say "you have to be there", to appreciate Huifen's poignantly touching interpretation. Those who heard would attest to that.
The group later explored the maths of calendars, basic astronomy , fables and folklores surrounding this festival. Like age old stories of gods and demigods, the festival stories had many variants, some of which had cross cultural familiarities to Greek mythologies of Prometheus, of allegorical lessons of greed, sacrifice and redemption, suggesting a common thread in human's creative imaginations even when science was nascent in our different cultural histories.
The evening ended later than scheduled, past 10:30pm, with our knowledge enriched by the science, and spirits nourished by the arts and by each other.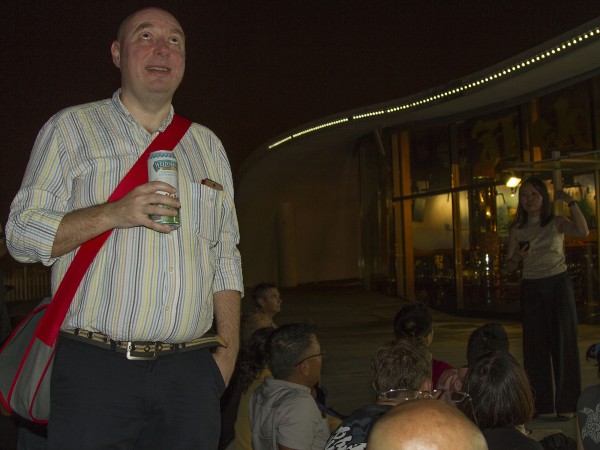 Photo: Tim's reflective pose, with Huifen reciting in the background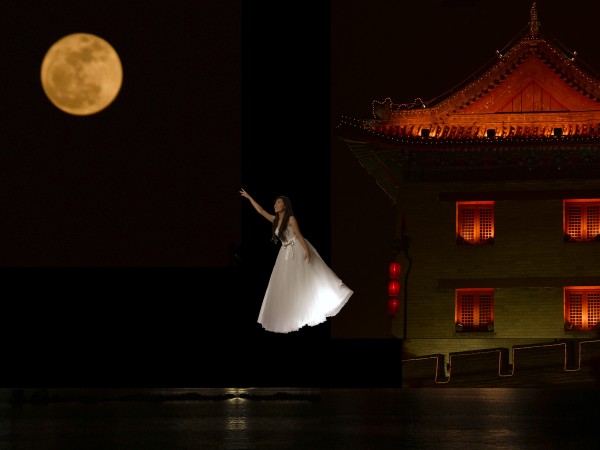 Photo: What the artist sees of Tim's picture 
Thanks Tim Bassett & Paul Singh Gill for their kind and gentle humour, and their consent for the juxtaposition.