The Asian Humanism Conference will not be possible without help from the IHEYO, the youth wing of the IHEU. Our foreign delegates' flights and accommodation were generously sponsored by the IHEYO. More information below:
IHEYO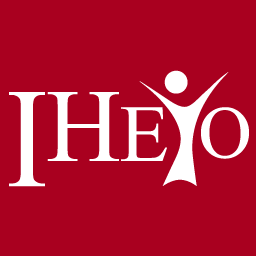 Website: http://new.iheyo.org/
Facebook Page: https://www.facebook.com/IHEYO
The International Humanist and Ethical Youth Organisation (IHEYO) is the international umbrella organisation for Humanist organisations. They represent young humanists around the world, with a focus on people aged 18 – 35. With members on 4 continent, they are a diverse Humanist network. As the youth wing of the International Humanist and Ethical Union (IHEU), they work closely with them and are supported by them.
IHEYO represent between 15,000-20,000 Humanists aged 18-35 worldwide. The hotspots of our membership are East and West Africa, northern/western Europe and spread out across Asia. This year we are focussing our support in Eastern Europe, and America. This is because Eastern European countries either have Humanist groups lead by young people or do not have official groups. There is therefore a need for support. The American Humanists groups have strong young base, but are detached from the rest of the world.
Their members benefit from the international network of member organisations and individuals to communicate through. Through member and partner organisations, training and capacity building events are ran on 3 continents for young activists. These training and networking events empower our members to achieve their individual, local and regional goals. Our members form the young humanist communities and campaign for positive change in a diverse range of areas such as: religious freedom, women's rights, education rights, abortion rights, LGBTIQ rights, equality, human rights, equality, freedom of speech/thought/belief, public communication of science.
IHEU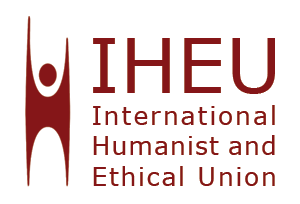 Website: http://iheu.org/
Facebook Page: https://www.facebook.com/iheunion
The International Humanist and Ethical Union (IHEU) is the sole global umbrella organisation embracing Humanist, atheist, rationalist, secularist, skeptic, laique, ethical cultural, freethought and similar organisations worldwide. They were founded in Amsterdam in 1952, with the vision of a Humanist world; a world in which human rights are respected and everyone is able to live a life of dignity.
They work to build and represent the global Humanist movement that defends human rights and promotes Humanist values worldwide. With a headquarter in London, United Kingdom, IHEU is an international non-governmental organisation (NGO) with representation on various United Nations committees and other international bodies. They seek to influence international policy through representation and information, to build the humanist network, and let the world know about the worldview of Humanism.
Asian Humanist Working Group
Contact: Sven Ryen, sven.ryen@iheyo.org
IHEYO's Asian Working Group is the forum through which Asian Humanist organisations can get in touch and work together. The Working Group is one of four, the others are: the European Working Group, African Working Group and Americans Working Group. The Asian Working Group has one conference per year. These have previously been held in the Philippines, Nepal and this year in Singapore. There are also Skype meetings throughout the year. In October this year the long-standing Chair Sven, will be stepping down and we will be electing someone else. Other committee positions in the working group are Secretary and General Committee.