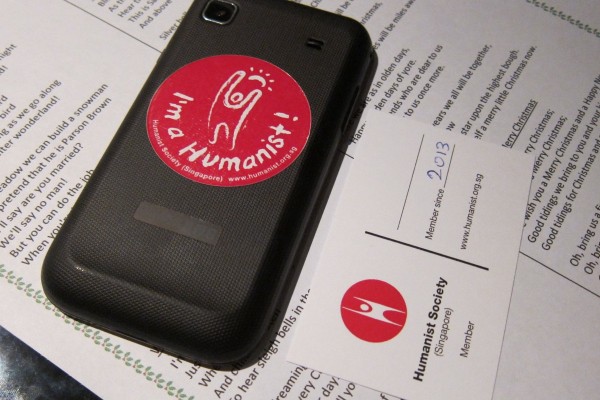 Humanist Society (Singapore) Membership
Support the society and what we do by signing up as a member today,
Commonly asked questions about membership
Q: What benefits do I get?

Members get discounts at our paid events and are given powers to change the constitution and vote in the society's leadership.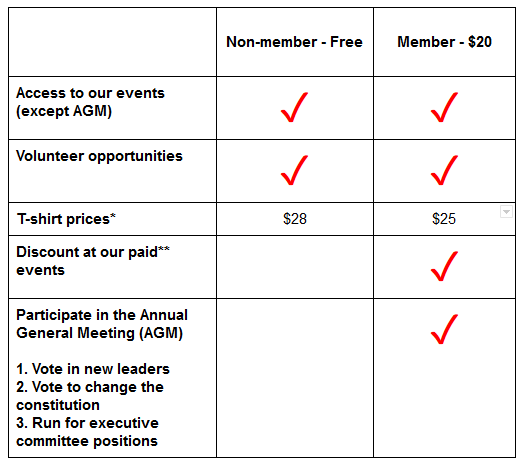 *Shirt only refers to the new HSS polo shirt
**HSS provides a mixture of paid and free events
Q: How much is membership?
A: S$20 annually. It is half the price after June 30. Membership is free for students and retirees gets 50% discount! Apply here!
Q: Does my membership expire?
A. You will need to renew your membership yearly to continue enjoying member benefits, an email with an membership renewal link will be sent to you when your membership is due for renewal. Full year memberships are payable within the three months of every year.
Q: I have submitted an online application. What's next?
A: Please pay the membership fee (payment options are listed on the application form) for us to activate your membership.
Q: Can non-citizens be members?
A: Here is a table of restrictions faced by non-citizens: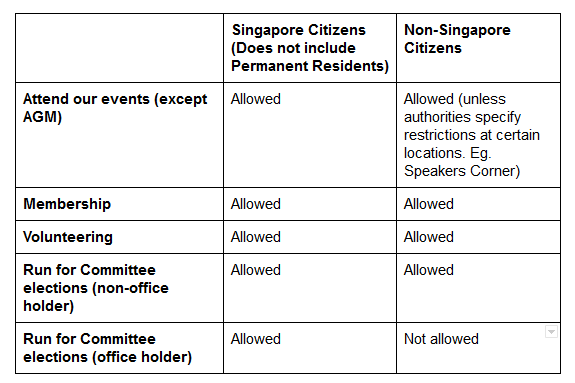 Non-office holders refers to the 3 ordinary executive committee members. Officer holders refers to the President, Vice President, Treasurer, Secretary and Assistant Secretary.
If you have more questions regarding membership, send your questions to our general enquiry inbox.
Q: Can persons below 18 years old join as a member?
Persons who are below 18 years of age shall not be accepted as members without the written consent of their parent or guardian. Request a consent form from our secretary via the contact form here.
What are you waiting for?
Support the Humanist Society (Singapore) by signing up as a member today, apply here!