Date
01/09/2013
Time
3:00 pm - 5:00 pm
Location
OnePeople.sg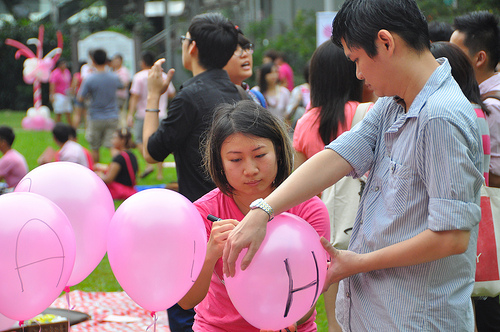 We are holding a new talk titled Giving: Limited Resources, Maximum Impact on:
Sunday, 1 September 2013
15:00 until 17:00
OnePeople.sg, Harmony Room 1, Toa Payoh Lorong 1 (next to Braddell MRT station)
$4 (students), $6 (HSS members), $8 (all others), pay at the door.
RSVP by emailing back to us, or indicating attendence on Facebook
ABOUT THE TALK:
There are thousands of charities and good causes that we can donate time and money to, but our resources are limited. It's also hard to gauge the impact and the real motivations of charity organisations. As humanists, we want to be guided by reason, informed by evidence and driven by compassion. This session will help you maximise impact for good by setting out a compassionate AND rational method of giving.
There will be two presentations on
The ethics of and rationale for philanthropy
How to evaluate charities and NGOs (beware the charitable industrial complex).
Some questions we will explore in the first-half of the workshop:
Why should we give? How best to do so?
How do we evaluate the impact which a particular NGO has? How do we find out if it is aligned with our values?
Besides donating money and time, how else can we make an impact?
In the second-half of the workshop, there will be a breakout session for small-group discussions of thoughts and questions about the presentation and philanthropy.
Speaker introduction: 
Zheng Huifen is an exco member of the HSS and has been a lawyer for 7 years. She firmly believes in the humanist creed of reason, evidence and compassion and that it is a privilege to be able to give in any way.
Apart from the HSS, Huifen has also been an active volunteer with AWARE for the past five years, with AWARE's legal clinic and various projects.