We have shirts and badges for sale. Proceeds will be used to support the Society's work.
You can purchase the shirts through these two options:
Attend our events and pay cash in person
Pay through Paypal or Internet Banking using this payment page. You can then collect the t-shirt at our events.
Humanist polo shirt (NEW!)
$25 for current members
$28 for non-members or past-members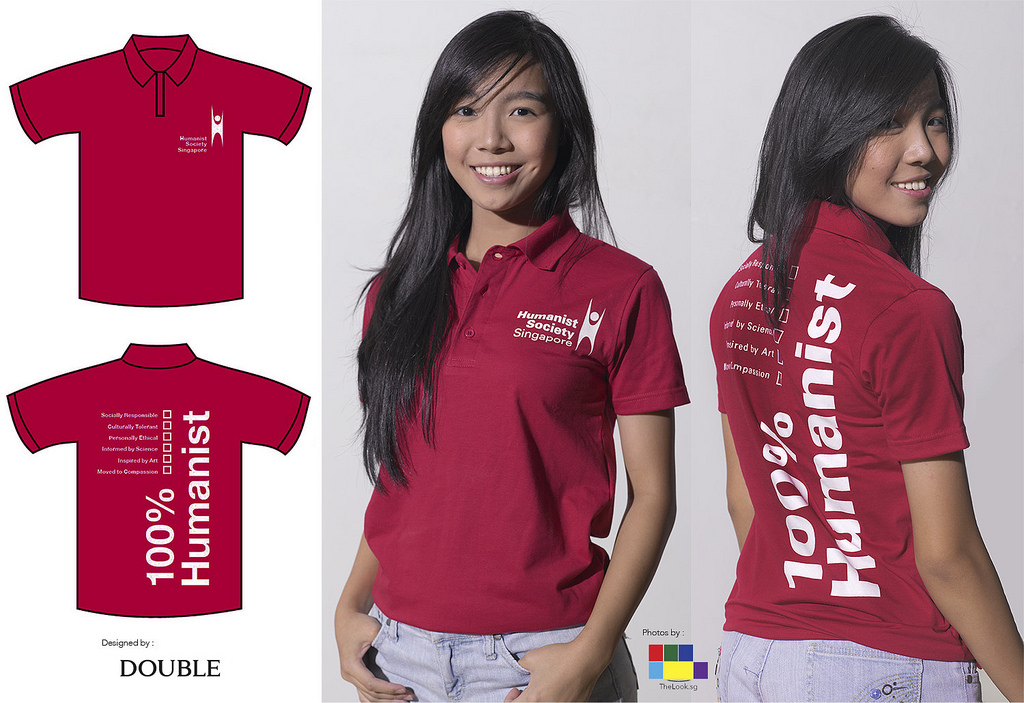 Good for goodness sake T-shirt
$20 each for both non-members and members
No longer in print but there is still some stock available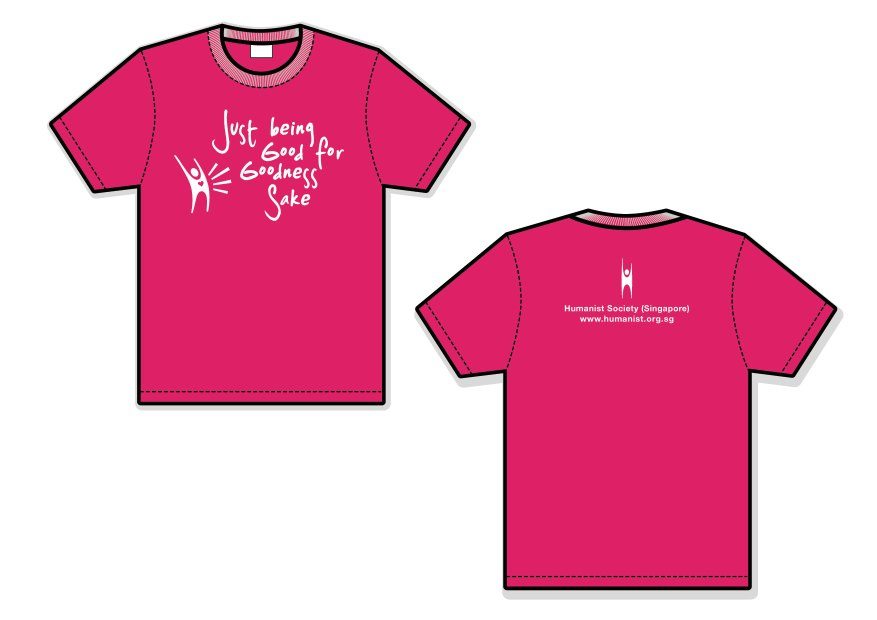 Chart of sizes, subject to availability: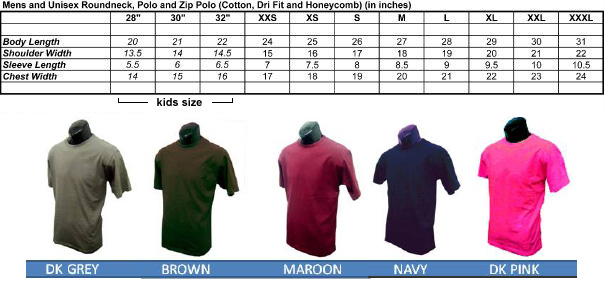 Our badges
$2 each for both non-members and members
Only sold at our events. Payment in cash
Front view: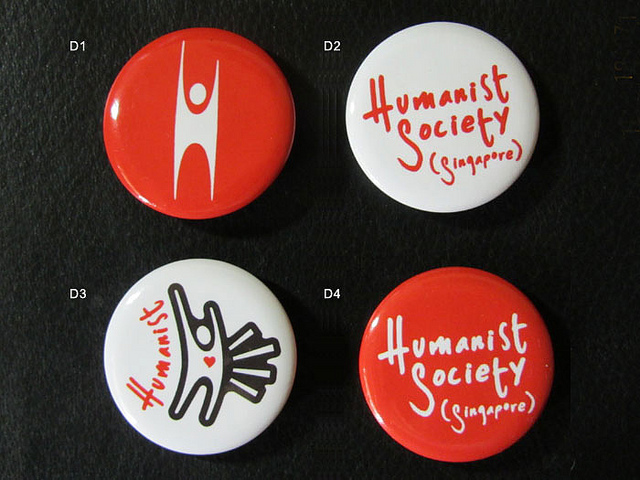 Back view: