By Tan Tatt Si
On August 28, the Humanist Society (Singapore) performed our first celebrant service. While we had other humanist services in the past, this was the first time we are doing it in our organization's name, ushering in a new chapter in humanist celebrant service here.
Being the launch "pastor", I was engaged by a couple, Andrea & Cameron, in a godparents naming ceremony for their one-year-old Julian. The Fabulous Baker Boy bakery restaurant was the setting, with around 60 guests of many nationalities, ethnicity and faith.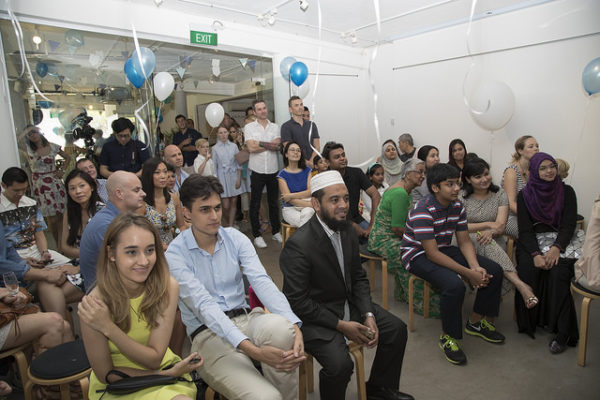 Immediately following Rai, a Filipina singer with her a cappella rendition of "A Thousand Years", I was called on to extoll the non-religious significance of this occasion. "It takes a village to raise a child", a very true-to-heart African saying, effused through the entire ceremony.
With lights dimmed for ambience at times, I found it impossible to read the cue cards of the precise questions I was to pose to the attendees, and a hasty retreat to get my reading glasses paid off well. Humanity cannot get any more real than 'imperfections" in ceremonies and our everyday lives.
Holy water from Lourdes was used – I dispensed this through an atomizer – because this was the family's wish. It need not be significant for me, and I was glad to perform something significant to some family members. I believe this to be the humanist spirit, not just distancing ourselves from organized religion, but the ability to embrace others who have faith.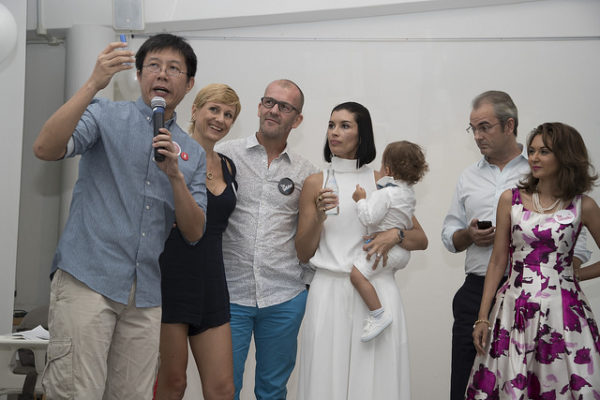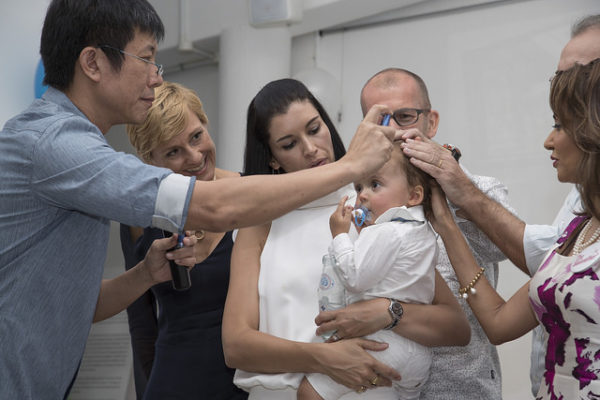 The ceremony ended with more singing, and me uttering the collective wishes from all for Julian's health & well-being, as well for the parents' & godparents' nascent journey.
The Humanist Society wish them all that they wish for themselves.
Tatt Si is the current President of the Humanist Society (Singapore) 
(Photos : Tan Ser Jay)