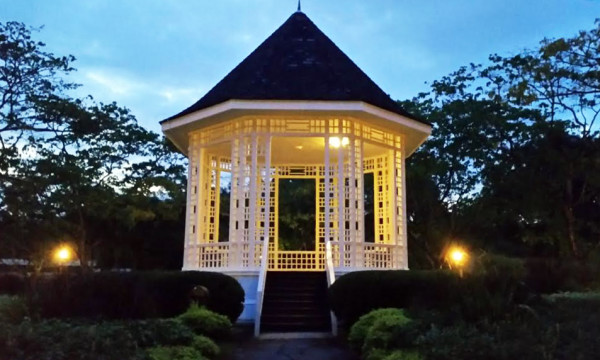 The Singapore Botanical Gardens is now a UNESCO World Heritage site! The garden is considered by many as the birthplace of the rubber industry when the first rubber seedlings came to the gardens from Kew in 1877. Today, the 74-hectare Botanic Gardens includes the National Orchid Garden which has over 1,000 orchird species and 2,000 hybrids on display.
The local humanist movement spent many happy moments there. It was at the Botanical Gardens, back in 2009, that the idea of HSS was first discussed at the sidelines of a humanist storytelling session.
In 2010, our new organisation was featured in the Straits Times article titled 'I've no God – and am proud of it'. We subsequently arranged for a photoshoot with the newspaper at the Botanical Gardens: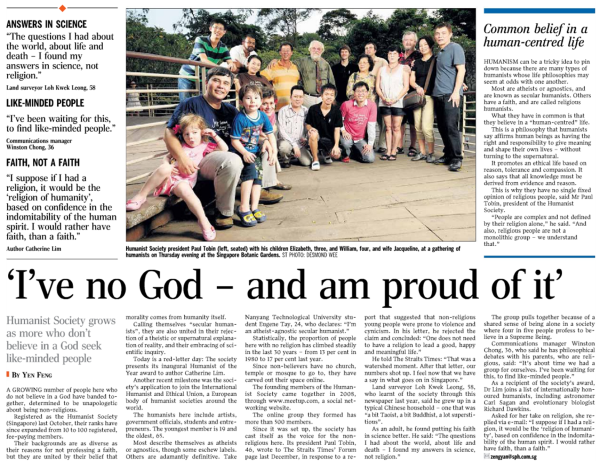 We returned to the Gardens the following year (2011) when we held a Mid-autumn festival party at the Swan Lake Gazebo. We hosted a guest from Belgium, Irene Tassyns, who is an experienced facilitator of Humanist youth activities back in her home country. We also played with sparklers!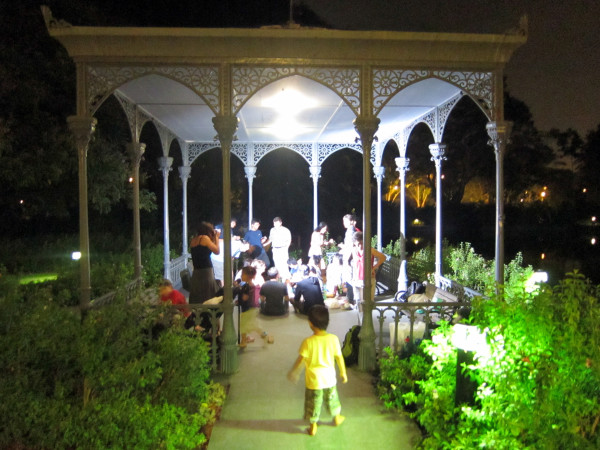 Lastly, the Botanical Gardens was also where we spent our Darwin Day 2015. We conducted family-friendly competition, called the "Darwin Photo Challenge" where groups of 4-6 people ran around the gardens within a 45-minute window, taking photographs of trees and animals listed on a gamesheet called the "Darwin Tree of Life." We also visited the Evolution Gardens, which tells the evolutionary story of plant life on Earth throughout the ages.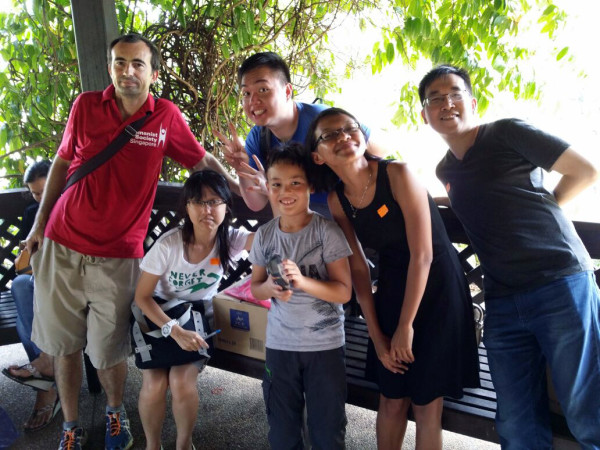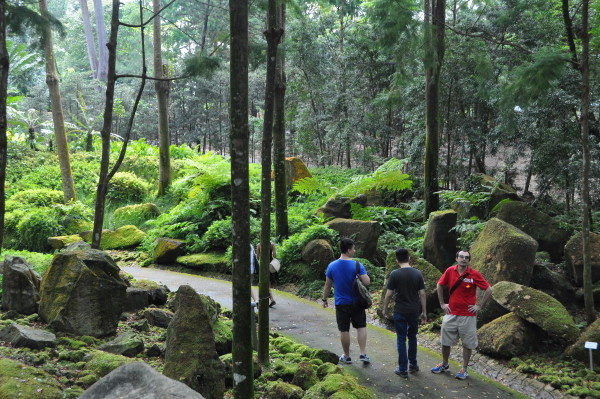 On the same day, a NTU student project group called PATHS interviewed one of our members, with footage of our activities at the Gardens.
The Singapore Botanical Gardens is certainly a beautiful place with an incredible variety of plants and trees. It is great news for Singapore, a young city-state, that its gardens has been given the UNESCO World Heritage status.